President Buhari's Appointment Is A 'Glaring Hatred For Ndigbo'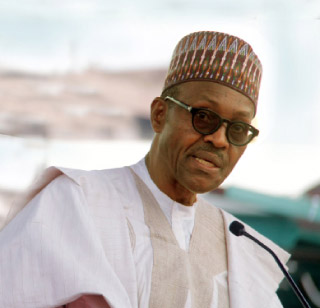 Estimated Reading Time: <1
Ohaneze Youth Council has released a statement, saying that the recent appointments made by President Muhammadu Buhari, depicts a deep hatred for the Ndigbo.
The youth group says that the appointments are unacceptable, as they reek of inequality and injustice.
.
The statement read: "We stand to condemn this glaring hatred for Ndigbo by the administration of President Muhammadu Buhari. We recall that apart from several other appointments, Buhari's government has also appointed Service Chiefs and in a similar manner, he sidelined the South-East zone.
"As if that was not enough, the long-awaited position of the Secretary to the Government of the Federation, SGF, has come at last and this government deemed nobody from the South-East qualified enough to occupy that position, which was earlier zoned to Ndigbo.
"We are indeed shocked by this turn of events, which are totally at variance with Mr. President's earlier stand that he was for nobody but that he was for everybody. We are at a loss where this statement fits in, considering all the actions he has taken so far, which are all against the interest of Ndigbo.
"Where is the justice; where is the equity; where is the one Nigeria? How long shall Ndigbo be pushed to the walls?
"The Ohaneze Youth Council is saying it loud and clear that these appointments are unacceptable to us and we urge Mr. President to reverse them, otherwise it would appear that there is a grand-design to annihilate the Igbos out of the political and economic system in this country."
""All these are pointers to the fact that we are becoming endangered species in Nigeria. The Second Niger Bridge is a project that touches on the economic life of the entire South-East and we find it curious that the Federal Government is not ready to attach any priority to it."
"We use this medium to urge Mr. President to right these wrongs and move the country forward as one. Tribalism has never paid Nigeria and this period will not make any difference".