I'll Make More People Pay Tax, Says FIRS Acting Chair, Babatunde Fowler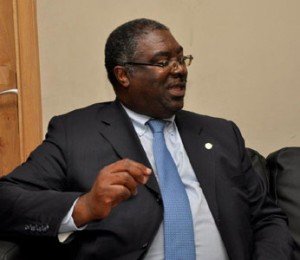 Estimated Reading Time: <1
The Acting Executive Chairman of the Federal Inland Revenue Service (FIRS), Mr. Babatunde Fowler, has pledged to evolve a system to make more people and organisations pay taxes as a way of generating enough revenue to fund government commitments.
Fowler, who spoke yesterday when he took over from the Acting Executive Chairman of FIRS, Mr. Sunday Ogungbesan, in Abuja, said he would take the organisation to a new height.
Fowler, according to a statement by FIRS Assistant Director, Communications and Servicom Department, Nneka Ifekwuna, said the new change of leadership at FIRS was predicated on the resolve of the presidency to ensure maximum increase in tax revenue as the era of absolute dependency on oil proceeds was over.
He said the FIRS must take the lead in the tax revenue collection and must be ready to share information and ideas with the State Boards of Internal Revenue (SBIRs) in order to take tax administration in the country to another level. Fowler said: "My vision and mission is neither to alter the existing management organogram structure in FIRS nor lay-off management staff from their duty posts, but to take FIRS, as well as the nation's tax system to an enviable height. This we cannot achieve all alone without a robust partnership and collaboration of all stakeholders within and outside the system. We must build a synergy for a healthy exchange of information between FIRS and SBIR.
"This synergy will produce the best form of revenue generation in the FIRS and the states in general, as well as ensuring that over-dependency on oil revenue becomes a thing of the past."
According to him, the antidote to the economic mire is for FIRS to raise revenue accruing from tax collection to "records high" so that government's programme would be well-funded.
Earlier, Ogungbesan, who had called on the FIRS staff to cooperate with Fowler, said: "The chairman needs the support of all staff to succeed in the business of raising revenue and we must not lose sight to satisfy the government." He said of about 450,000 taxable corporate entities, only about 125,000 were paying taxes.