"APC-led Government Shielding Dr. Kayode Fayemi From Being Investigated By EFCC"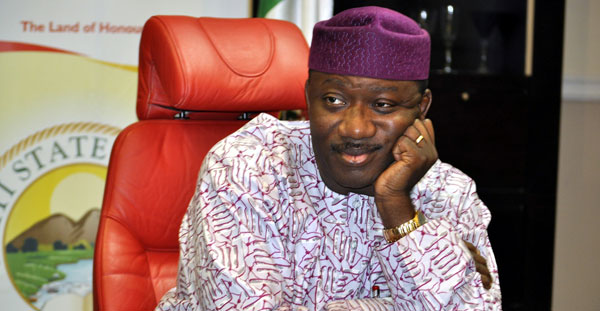 Estimated Reading Time: <1
Ekiti State chapter of the Peoples Democratic Party, PDP, has again accused the All Progressives Congress-led government of shielding former governor, Dr. Kayode Fayemi from being investigated by the Economic and Financial Crimes Commission, EFCC, for alleged financial recklessness.
A statement by its spokesman, Jackson Adebayo also accused Fayemi of distracting the commission's investigation through his recent utterances in the media.
The PDP wondered why Fayemi is "coming out almost a year after he was voted out of government by the Ekiti people, when he knows well that some security agencies are after him, if not because he want to mislead and coerce them to believe that he was prudent."
"We still insist that the leadership of the APC is hell-bent on protecting Dr. Kayode Fayemi from the searchlight of the EFCC and other security agencies because they know that he ran Ekiti government aground before he was booted out by the popular vote, which has been judged to be the most peaceful, freest and fairest in the recent time.
"Anybody or person found wanting of mismanagement of the state resources must be brought to book."
Reacting, APC through its publicity secretary, Taiwo Olatunbosun, said: "Instead of regaling in the destruction of Fayemi's legacies, which presented the best opportunities for Ekiti State to grow, Fayose is not only destroying himself, but also mortgaging the future of Ekiti people through stomach infrastructure that provides a kilogramme of rice and three-month-old chicken at every Christmas.
"Fayemi's projects presented the best opportunities for the state to grow, but Fayose has been hiding under non-existent debts to deny Ekiti people needed development.
''Fayose said that Fayemi bought N50 million bed even when there is no N1 million bed in Government House. He said Fayemi built the new Government House with N3.5bn while in truth the building cost N2.1bn and is the cheapest of such in the country."