"We Can't Allow Impunity To Continue" – Osinbajo Says Buhari War Against Corruption Is Not Selective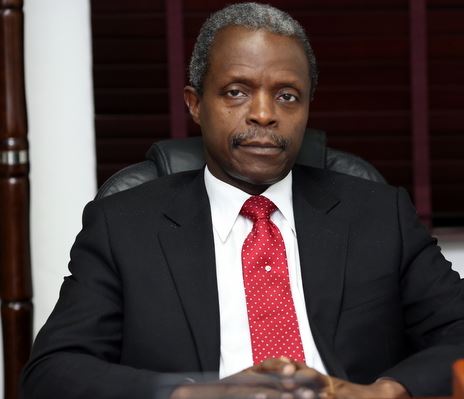 Estimated Reading Time: <1
Vice President Yemi Osinbajo, on Saturday, said the anti -corruption war of the Muhammadu Buhari administration is not selective but holistic; to reduce corruption and secure a better future for the country.
Speaking to journalists at the at the funeral of Elizabeth Adesola Mamora, mother of Senator Olorunimbe Mamora in Ijebu-Ife, Ogun State, he said those accusing Buhari of targeting only the former appointees of former President Goodluck Jonathan are not being sincere.
"It is not about a probe of a past government, that's not what this is about. We are talking about our future, we are saying that we must put in place a clear strategy going forward.
"It is not just about ensuring that people are made to pay for looting the treasury, our system of justice must be fair to ensure that anybody who does anything that is wrong is brought to account.
"We can't allow impunity to continue. So it is not about the previous government, it's about any form of impunity."
Osinbajo said the critics lack the "proper understanding of the concept the present administration is deploying to make people account for their deeds while in office."
He said the anti corruption move was a genuine programme aimed at sanitising the country from corruption.