Governor Ambode Inherits Huge Debts, Revokes Sale Of State Property To Fashola's Aides, Friends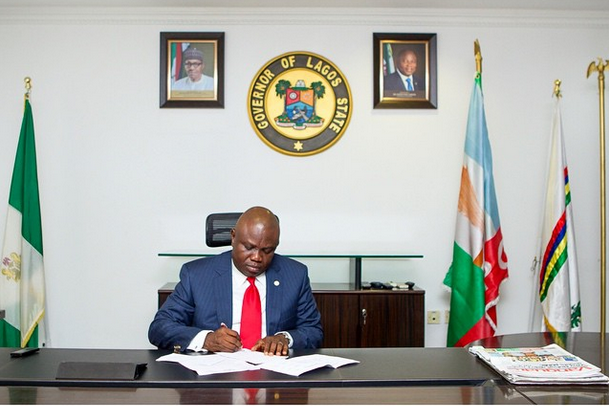 Estimated Reading Time: <1
Capitalng is reporting that few weeks after Governor Akinwunmi Ambode deadweight offices and sacked the various heads of agencies created by his predecessor, Tunde Fashola, Governor Ambode has revoked all Certificates of Occupancy (C of O) of all the properties that were sold by Fashola's administration..
Sources within the incumbent administration revealed that the revocation became necessary because the properties were sold to aides, Politicians and friends of the former governor at ridiculous prices.
In the wake of the revocation, the affected parties trooped to the residence of two-time governor of Lagos state and Leader of the All Progressives Congress, APC Asiwaju Bola Ahmed Tinubu to complain; among other things, they pleaded with Tinubu to come to their rescue and urge governor Ambode to cancel the revocation but Tinubu told them he is not the governor of Lagos State and that he has neither the power or the influence to force Ambode to return the controversially acquired properties to them.
Besides selling state property to private individuals and cronies, former Governor Fashola allegedly incurred debts amounting to N800 billion thus casting the state in dire straits, financially and economically.
Findings by theCapitalng revealed that, as part of Governor Ambode's drive to rescue the state from enormous debt mess foisted upon it by his predecessor, the state government recently moved to retrieve exotic cars, Sports Utility Vehicles (SUV) and other acquisitions illicitly appropriated.