'Buhari Plans To Bomb & Destroy The Niger Delta' – Ijaw Youth Council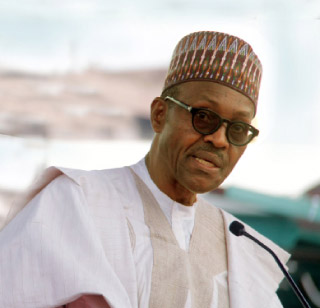 The Ijaw Youth Council (IYC) on Saturday, July 25, 2015, said that it had uncovered plans by President Muhammadu Buhari to send federal troops to invade the Niger Delta with Ijaw communities as the target.
The IYC, in a statement by its spokesman, Eric Omare, said that information at its disposal indicated that the Federal Government would begin the deployment of the military this week.
It called on the international community and the people of Nigeria to be aware of the imminent military onslaught on the region which would result in serious humanitarian crisis.
The apex Ijaw youth body said that the former President, Goodluck Jonathan, did not go to war with Buhari in the March 28 presidential election to warrant Buhari's alleged animosity towards the Niger Delta people.
The statement read in part, "The IYC has it in good authority that President Buhari has an agenda to bomb and destroy the Niger-Delta region especially the Ijaw areas.
"The military movement into the Niger Delta region we have been reliably informed would commence this week.
"The IYC, the Ijaw nation and the Niger Delta people wish to alert Nigerians and the international community on this impending humanitarian disaster.
"President Buhari did not go to a war with the Niger Delta people in the March 28, 2015 presidential election with Niger Delta-born Goodluck Jonathan but only contested an election for which he came out victorious.
"We are, therefore, at a loss as to why President Buhari has decided to treat the Niger Delta region like an enemy zone and a conquered territory.
"Only two days ago in far away United States, President Buhari confirmed that he would not treat the Niger Delta region like other regions".
The IYC also condemned Friday's military invasion of Ijaw House in Yenagoa, Bayelsa State, which houses the administrative headquarters of the Ijaw National Congress (INC), the IYC and the state Ministry of Culture and Ijaw National Affairs ahead of the cancelled meeting of ex-militant leaders on Saturday.
"A combined team of military and police officers in the early hours of Friday, the 24th of July, 2015 invaded and took over Ijaw House, Yenagoa, Bayelsa State to prevent ex-Niger Delta agitators from having their proposed meeting on Saturday, the 25th of July, 2015?, IYC alleged.
It described the action as "illegal, unconstitutional and a draw back to the dark days of military dictatorship where Nigerians were deprived of their fundamental rights".
The IYC reminded Buhari that the country was operating a constitutional democracy which presupposed the rule of law.