DSS Seizes Dasuki's International Passport, Placed Under House Arrest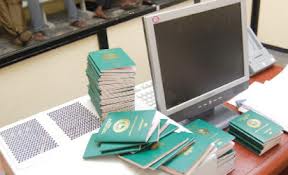 The passport of the former National Security Adviser, Sambo Dasuki, was seized on Friday as the Directorate of State Security continued its siege on his residence.
The ex-NSA was also prevented from performing the Eid-el-Fitr prayer, an annual ritual symbolizing the end of Ramadan fasting.
Dasuki has been restricted to his house with two cooks and dogs with an order banning them from either going out or receiving visitors
The operatives of the agency also ransacked Dasuki's residence at No. 13, John Kadiya Street in Asokoro District of Abuja and seized nine cars to make his house arrest a fait accompli.
It was gathered that the same raid was extended to the home of the ex-NSA's father, His Eminence, Ibrahim Dasuki (the deposed Sultan of Sokoto) in Sokoto.