Sultan Of Sokoto Declares Friday As Eid-el-Fitr Day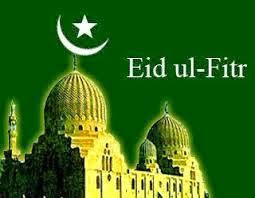 Estimated Reading Time: <1
Sultan Sa'ad Abubakar has announced that a new moon has been sighted and therefore declared that Friday as Eid-el-Fitr day.
Reliable reports of moon sighting were received from Muslim leaders and organisations across the country mmm which were duly verified ?authenticated by the National Moon Sighting Committee.
Friday is the 1st day of Shawwal?, 1436AH, which is equivalent to July 16, 2015.
States in which the moon was sighted included Kano, Borno, Kaduna, Niger, Sokoto, Nasarawa, ?Jigawa, Zamfara, Bauchi, Yobe and Kebbi states.