NASS Crisis: Buhari Refuses To Meet With Senate President Saraki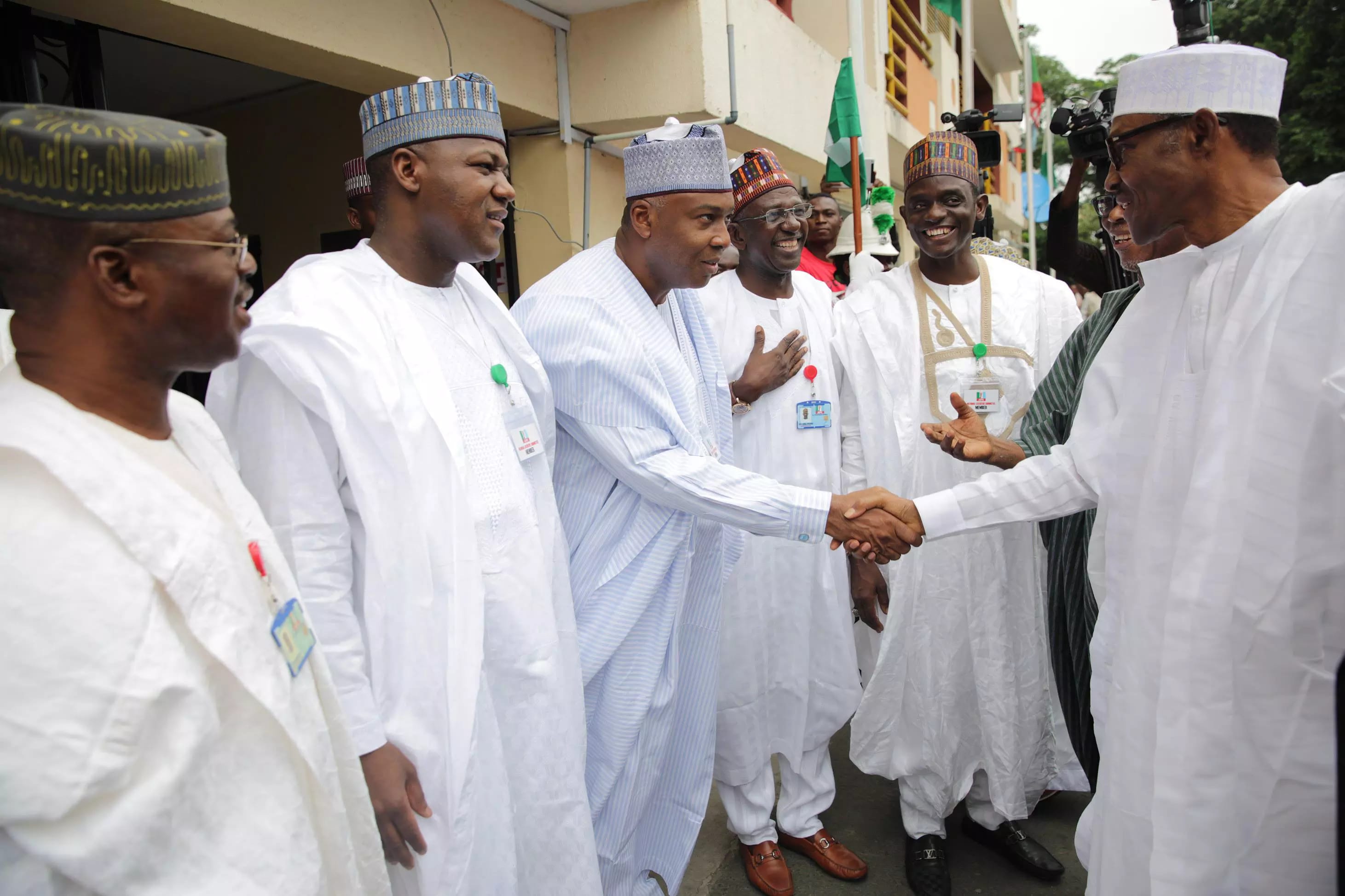 President Muhammadu Buhari has resisted new moves by Saraki to meet with him because he's still upset over what the senate President, Bukola Saraki did during the National Assembly elections according to Punch Newspaper accounts…
Read story below…
An official in the Presidency said the President and the Senate President had only met once since the latter's emergence as the leader of the senate. The official said all efforts by Saraki to have another meeting with the president, after the party's National Executive Council meeting two Fridays ago, have proved abortive.
The reliable source said that Saraki had at different times reached out to people to help him persuade Buhari to grant him audience.
"The truth is that the President is still displeased with what transpired in the National Assembly, especially the Senate. Their encounter during the APC National Executive Council meeting, when they shook hands, was the first meeting between President Buhari and Saraki since he emerged as the President of the Senate.
"We are aware that Saraki has been going about begging people to assist him to plead with the President to meet with him. That was one of the reasons why he visited former President Obasanjo.
"I can tell you that the President is very pained by what happened. He felt that since he had been transparent with the party, everybody should play that way. But since Saraki took that path, the President was and he is still pained. Let us just hope that at the end of it all, they will be able to put the matter behind them." the source said