Nigerian Labour Congress Has Called On National Assembly Members To Cut Down Their Yearly Budget To N50bn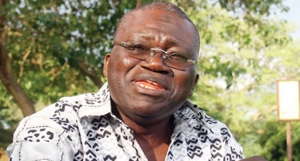 The Deputy Factional President of the Nigerian Labour Congress (NLC), Issa Aremu, has called on members of the 8th National Assembly (NASS) to cut down their yearly budget.
The appeal is coming as part of measures to cut down the high cost of governance in the country and also in line with the harsh enough condition of the country.
Speaking at a news conference on Sunday in Kaduna, north-west Nigeria, Mr Aremu advised that the budget should be reduced from 120 billion Naira to 50 billion Naira.
He argued that since the number of the legislators had remained the same since 2003 when they were collecting N50 billion as annual budget, there was no justification for the Revenue Mobilization and Fiscal Commission to increase their budget by almost a 100%.
Mr Aremu noted that the reported 20% cut of the budget was a far cry from the current realities and therefore, should not be accepted by Nigerians.
He described as injustice, a situation whereby 109 Senators and 360 members of the House of Representatives would spend as much as 120 billion Naira in a year, while many states of the federation are unable pay salaries for over seven months and execute any meaningful project.
The NLC Deputy President then urged the legislators to take the advantage of the current goodwill of Nigerians in making amends, noting that they would provoke mass revolt if they fail.
He advised them to redirect public funds to priority sectors such as education, health and road construction.
Mr Aremu also urged the lawmakers to urgently review the Minimum Wage Act of 2010 which would expire by July 2015.