OBJ, Tinubu, Atiku Nominates Ministerial Nominees As Fashola, Amaechi & Ezekwesili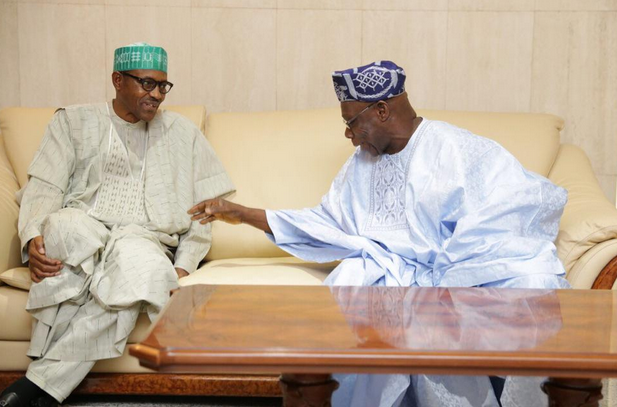 Estimated Reading Time: <1
As Nigerians await the ministerial nominees that would be forwarded to the senate on Monday, The Nation Newspaper has revealed some of the names that would feature on the list.
They include the immediate past governors of Lagos and Rivers states, Babatunde Fashola and Rotimi Amaechi respectively; a former governor of Ekiti State, Engineer Segun Oni, Professor Pat Utomi of the Pan African University, Bring Back Our Girls Campaigner, Dr. Oby Ezekwesili, former Chief of Army Staff, Lt-Gen. Abdurahman Danbazzau; and former Chief Economic Adviser to the late President Umaru Musa Yar'Adua, Dr.Tanimu Yakubu Kirfi.
Presidency sources affirmed that the president was keen on having a small cabinet but it might be difficult as the 1999 Constitution stipulates that every state of the federation must be represented in the Federal Executive Council.
Buhari has also consulted with senior citizens like former President Olusegun Obasanjo, former Chief of Army Staff, Gen. T.Y. Danjuma, former Lagos State Governor, Asiwaju Bola Tinubu, and former Vice President Atiku Abubakar.
A source said: "The President has been consulting widely on the list of his ministers. All things being equal, some candidates from ex-President Olusegun Obasanjo, ex-Chief of Army Staff, Gen. T.Y. Danjuma, Asiwaju Bola Tinubu, ex-Vice President Atiku Abubakar, and the newly-elected Senate President, Dr. Bukola Saraki may make the list.
"Some of these heavyweights have submitted advisory names but it is left for the President to reject or accept them.
"Governors will have less input into the cabinet. The President is actually fine-tuning the list of ministers which he will soon send to the National Assembly. We are hopeful that in the next one week or two, the legislature may get the list.
"As I am talking to you, the President is keeping the list to his chest. I am aware that some ex-governors may make the team on merit."
On the provisions of Section 147(1-3),one source said: "It is difficult for the President to manage a cabinet that is less than 36 because of the constitutional provision.
"The President may however reduce the perks of office of Ministers and make the posts less lucrative except for genuine ones who want to serve the nation. So in the light of 147(1-3), the President is handicapped and he has to run the government with at least 36 ministers unless the constitution is amended."
When contacted, one of Buhari's aides said: "The President is still keeping the list of ministers to his chest; he has not disclosed any list."