Breaking: Former Governor Murtala Nyako Of Adamawa In EFCC Custody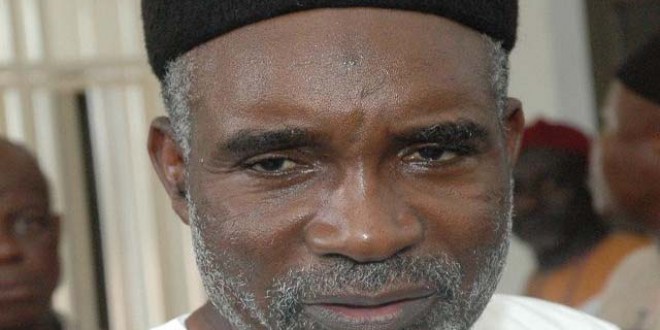 Estimated Reading Time: <1
Former Governor Murtala Nyako of Adamawa state is under interrogation at the offices of the Economic and Financial Crimes Commission currently being grilled for fraud related charges.
According to Saharareporters, The former governor turned himself into the EFCC earlier today with the expectation that he will be released in time to attend a rally organized by his supporters in Yola, but EFCC officials who had earlier declared him wanted have continued interrogating him.
An EFCC source told SaharaReporters the former governor stole billions of naira from his state and then escaped to the UK when he remained until last week
Following the inauguration of President Muhammadu Buhari, Former Governor of Adamawa State, Murtala Nyako, wanted by the EFCC for financial crime returned to the country on Saturday.
Mr Nyako, who fled the country after he was impeached by the State House of Assembly, arrived Abuja aboard a Lufthansa Airline.
Mr Nyako is still challenging his impeachment in court. He fell out with former President Goodluck Jonathan after he accused him in an open letter of being anti-people and being complicit in the Boko Haram insurgency.
Nyako, who was elected on the platform of the Peoples Democratic Party (PDP) was one of the five governors from the party that originally defected to the All Progressives Congress at the height of the PDP crisis.