Calabar Passenger Monorail Coaches Arrive [Pictured]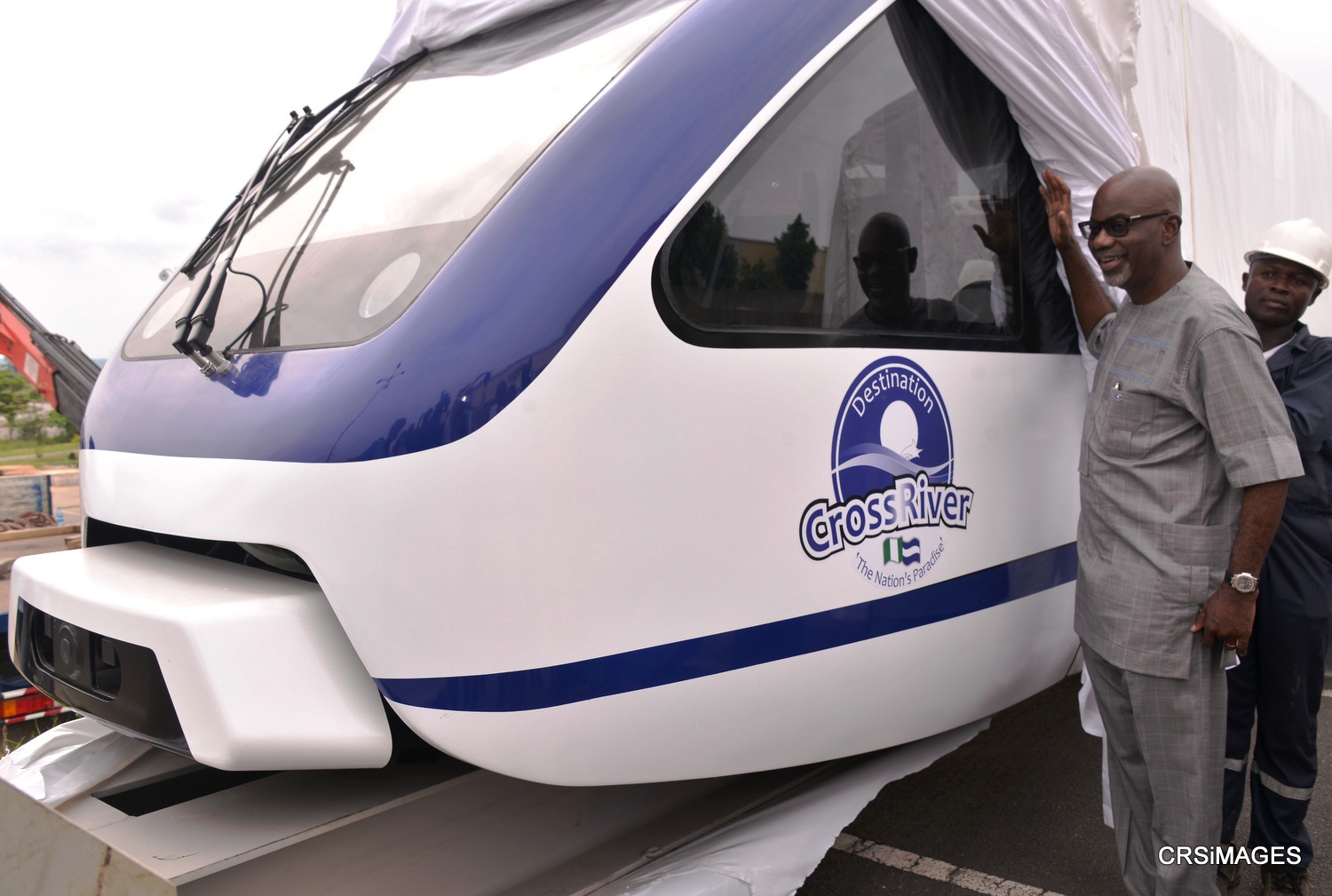 Estimated Reading Time: <1
by Chukwu Obi
Cross River State Governor, Senator Liyel Imoke has finally received delivery of the Calabar passenger monorail coaches to complete the final phase of the on-going construction.
Addressing newsmen, liyel said it is gratifying to see that the monorail project which was planned for the state years ago has been finally delivered and in matter of weeks ?will link the Summit Hills and Tinapa, thus bringing the Business and Leisure Resort closer to Calabar metropolis.
"The Monorail line is a project that has been on the books of Cross River State for many years. So it is very gratifying for us to see that the trains are finally delivered to site and work is going on. In a couple of weeks we will have this train running, linking Tinapa to the city of Calabar and berthing at Calabar International Convention Center.
"This is a realization of a dream and an indication of growth and economic expansion particularly in the area of tourism which the state is known for. This is growth for business and leisure which should be appreciated by the people."
Continuing he maintained: "As an administration, we will continue to build and strengthen that sector. This train will further enhance that because it will be used for both business and pleasure and I expect everyone to come and enjoy a ride of this nature that links the two great tourists attractions.
"Though I may not take a ride on the train before my exit, but as we speak everything has been procured and delivered on site, it is just waiting to be coupled and it will be up and running and this will become the newest tourists attraction in Cross River State. If you take an aerial view of these facilities, I don't think we have any site in Nigeria that it can be compared with except may be the Obudu Mountain Resort," he pointed.
To pitch for editorials, Opinion and Exclusive gists, send to editor@newswirengr.com, we will follow up on the story……