Zamfara State Majority Leader And Governor's Chief Driver Exchange Blows Over A Woman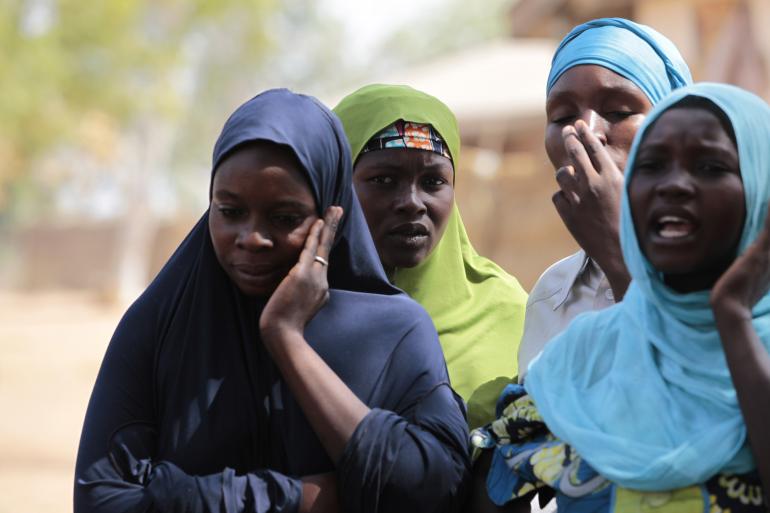 Salisu Musa Tsafe, the majority Leader of the Zamfara State House Of Assembly was involved in a physical combat with the senior driver to the Governor of Zamfara state, Malam Idris.
Two men were seen fighting in Gusau, the Zamfara state capital, on Tuesday, May 5, 2015, over a female shop owner.
The lawmaker himself told about the fight to journalists stressing that he didn't have any erotic knowledge of the lady at center of the controversy. According to him, his dealings with the lady were strictly on business terms.
Tsafe also stated that the driver had no legal ties with her as he had never met her parents to legitimise their relationship.
"I had called on Sunday from Kaduna to inform her of my trip to Gusau the next day, and she pleaded that we should meet, especially to discuss about the money she owes me," he said.
Tsafe said that on the fateful day he went to see the woman at her shop in Tudun Wada, Gusau. But to his amazement, he found her with the governor's driver in his car. Feeling tension in the air, the man decided to drive away.
"The driver then left, but a few minutes later, he returned and started pouring insults on me over what he described as my illegitimate engagement with his presumed wife.
"I replied him by saying that she was not my girlfriend and we had no affair but were only business partners.
"He parked as he reached the Low Cost Housing Estate, came out of his car and started shouting at me. I did same to him and he began to fiercely charge at me, so I had to fight back in self-defense. He bit my finger and I gave him a hard punch on his forehead", he narrated.
Malam Idris, in his turn, has refused to speak to journalists over the matter and comment on his behaviour