National Assembly Has Refused To Disclose Its Budget Details & @BudgIT Is Suing [READ]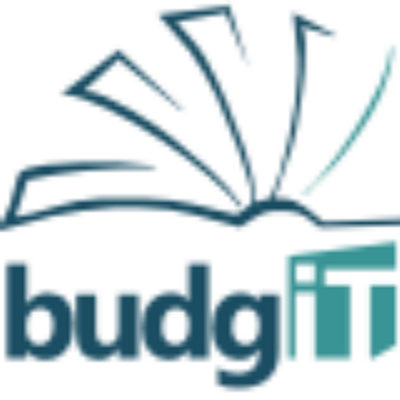 Estimated Reading Time: <1
Press Releases
BUDGIT and PPDC to NASS: "See you in court." Nigeria's National Assembly refuses to make public its Budget.
The National Assembly has refused to disclose its budget details on the basis that it contains personal, third party related and privileged information.
On the 17th of March 2015, BudgIT, in collaboration with Public and Private Development Centre (PPDC) made a Freedom Of Information (FOI) request to the Clerk of the National Assembly (NASS), requesting for the following:
The detailed breakdown of NASS budget of N150bn for 2011, 2012, 2013 and 2014.
The performance report for National Assembly budget of N150bn for 2011, 2012 and 2013.
This request was made following the long-standing secrecy around the budget of the National Assembly. From 1999 to date, an estimated budgetary provision of N1.26 trillion has been made to the National Assembly, with Nigerians kept in the dark on what or how this huge sum was spent.
On the 27th of April, a response letter, dated 23rd of March, 2015 was received from the Legal Services Department of the NASS, refusing this request, on the basis that
"
Some of the information in the National Assembly Budget for 2011-2014 is "personal, third party related and privileged and are all exempted under Sections 14 and 15 of the Freedom of Information Act, 2011 and
That the other information you requested for are published and available in public libraries and cannot be applied for by virtue of Section 26 of the Freedom of Information act, 2011″
Section 14 of the Freedom of Information Act 2011 exempts personal information including "files and personal information maintained with respect to clients, students, patients, residents, students or individuals receiving social, medical, educational, vocational, financial, supervisory or custodial care or services directly or indirectly from public institutions, personnel files and personal information maintained with respect to employees, appointees or elected officials of any public institution or applicant for such positions, files and personal information maintained with respect to any applicant, registrant or licensee by any government or public institution cooperating with or engaged in professional or occupational registration, licensure or discipline; information required of any taxpayer in connection with the assessment or collection of any tax unless disclosure is otherwise requested by the statute; and information revealing the identity of persons who file complaints with or provide information to administrative, investigative, law enforcement or penal agencies on the commission of any crime. "
It is difficult to imagine that a publicly funded budget falls within the category of information that the Freedom of Information Act exempts under Section 14 or would fall under Section 15 which provides exempts information that contains
"…Trade secrets and commercial or financial information obtained from a person or business where such trade secret or information are proprietary, privileged or confidential…, information the disclosure of which could reasonably be expected to interfere with contractural or other negotiations of a third party and proposals or bids…"
Although it is inconceivable how a budget would fall under these categorizations in Section 14 or 15 of the FOIA that have been relied on by the National Assembly, it must also be noted that the Act in Section 14(3) requires disclosure of personal information as described in Section 14(1) quoted above if such disclosure would be in the public interest and if the disclosure clearly outweighs the protection of privacy. Likewise, Section 15(4) also requires disclosure of information in Section 15(1) if the public interest in the disclosure clearly outweighs in importance any financial loss or gain to, or prejudice to the competitive position of or interference with contractual or other negotiation of a third party.
BudgIT and PPDC categorically state, with great professional restraint, that the response by the National Assembly is outrageous as there are no grounds (even Section 14 and 15) to deny the information requested. Rather, all elements of public budgets fall squarely under information that are statutorily required to be proactively available as provided by Section 2(3) of the Freedom of Information Act, 2011.
Both organizations are shocked at the reasons put forward by the Acting Director for Litigation and Counselling, Mr Charles Yoila, on behalf of the Clerk of the National Assembly. It is a basic fact that the Budgets of public institutions are public documents and generally contain no personal, third party or privileged information. Detailed breakdowns of all budgetary allocations to the Presidency are publicly available on the BudgIT website and contains none of the data stated in the section Mr Yoila has quoted. In the most extreme circumstances worldwide, information released under FOI which contains sensitive information like individuals' personal addresses or financial information may have only these sections redacted prior to release. But usually, nowhere in Budgets does such person-specific information exist, and neither did the NASS proffer specific examples.
We therefore submit that this blanket response by the NASS is yet another crutch, which those who are expected to hold public funds and information in trust for the people often lean on to delay their being held accountable to those whose taxes and votes put them in business.
BudgIT and PPDC have these questions for the Clerk of Nigeria's National Assembly:
In what specific way(s) is/are a breakdown of public funds allocated to a public institution like the National Assembly (NASS) in the Budget 'personal' information?
Specifically, what information about the financial expenditure of an institution sustained on public funds constitutes 'privileged' information?
What information exists in the NASS Budget that isn't "privileged" information? Will the NASS, through its Clerk be willing to immediately release this information
Who are the third parties listed in the NASS Budget?
Does the National Assembly now include names of vendors and service providers in its Budget? Can these not be redacted in line with international standards by overlaying graphical elements such as black rectangles on top of text, while the monetary figures are released into the public domain, in line with Nigerians' right to know?
In what library can the public find the performance report of the National Assembly Budget?
These are a few of the questions begging for answers and as custodians of the public's trust, as representatives of the people, we ask in good faith and ask that you reciprocate in good faith.
BudgIT and PPDC are shocked that four years after the FOI Act was passed into law, this puerile response is coming from an institution no less than the NASS, which itself passed this law. In the strongest terms, we condemn the Clerk of the National Assembly for persistently treating the NASS Budget as a secret document, and for blindly reeling out words from this law to deprive the public of vital information.
BudgIT and PPDC put it on the record that because the era of treating the public's requests for information with disdain must end, this is a challenge we relish and will see to its logical conclusion. On behalf of every Nigerian, see you in court.
__________________________________________________________________________
Stanley Achonu,
Operations Lead, BudgIT Nigeria