Election Tribunal Chairman Warns Politicians Against Attempt To Influence His Decisions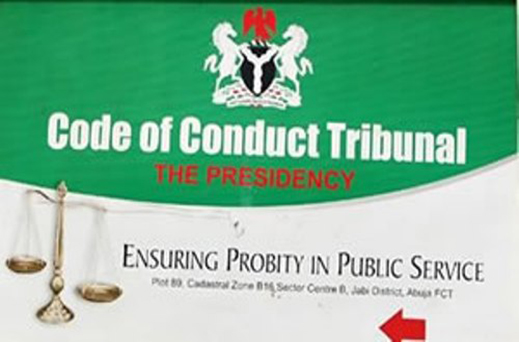 Estimated Reading Time: <1
by Musa Abdullahi & Agency Reports
Justice Ebiowei Tobi, Chairman, National/State Houses of Assembly Election Petitions Tribunal, sitting in Abeokuta, Ogun, has warned politicians and lawyers against attempt to influence the decisions of the tribunal.
He gave the warning on Thursday at the inaugural sitting of the tribunal.
He declared that members of the tribunal were determined to carry out their assignment with a sense of responsibility to promote the tenets of justice.
Tobi said: "We are aware of the fact that we need the cooperation of stakeholders to succeed in this assignment.
"The stakeholders include the litigants and their supporters, counsels, staff of the tribunal and the general public.
"We warn that the stakeholders should allow us do our jobs and stay clear of any attempt to influence us by whatever means.
"Do not waste your time discussing with anyone who may claim that you can reach us through him because that is falsehood.
"I make bold to say that nothing is worth mortgaging our conscience for.
"Apart from seeing this call as a national assignment, we also see it as a divine assignment.
"We are here to carry out this assignment with the fear of God, impartially and with zero tolerance for corruption in any way it presents itself."
The chairman said that all judgments on election matters would be disposed within 180 days.
At Thursday's inaugural sitting, the tribunal considered a motion on notice filed by Mr Dapo Abiodun, APC senatorial candidate in Ogun East, who challenged the victory of Prince Buruji Kashamu of the PDP.
Ruling on the motion, Tobi ordered INEC to allow counsels and other agents of the petitioner to inspect election materials used for the conduct of the March 28 National Assembly elections in the area.
He added that the inspection should be carried out between April 30 and May 5.