"I Didn't Order AIT Ban" – Buhari Blames Aides Instead, Refuses To Accept Responsibility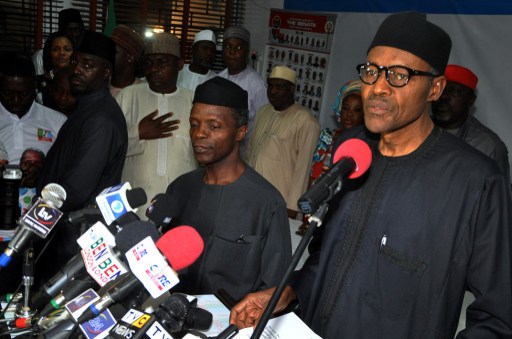 Estimated Reading Time: <1
by Zenith Oduah
The president-elect of Nigeria, General Muhammadu Buhari, said he was neither consulted nor informed of the ban imposed on AIT from covering his activities, by his aides.
He stated this today, adding that he got to hear about it after the public uproar it generated.
To avoid such incidents in the future, Buhari has instructed all his staff, including the personnel attached directly to him, to steer clear of all dealings with the media, and leave all media affairs to his official media team.
In a statement released in Abuja on Wednesday, April 29, by Directorate of Media and Publicity of the APC Presidential Campaign Council, General Buhari aligned himself with the pronouncement of his party, the All Progressives Congress, APC which had earlier expressed disagreement with the temporary barring of the African Independent Television (AIT) from covering his media affairs.
"I would like everyone to henceforth stay within his/her defined area of responsibility," General Buhari said.
The president-elect added that his media team should be left to deal with their media colleagues as they best knew how.
"The time of CHANGE has come," he said, "and we must avoid making the same mistakes that the outgoing government made."