Ondo Govt Bans The Production & Consumption Of 'Ogogoro', Locally Made Gin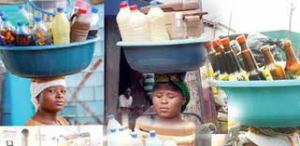 Estimated Reading Time: <1
by Chukwu Obi
The Ondo State Government ?says the production of locally made gin otherwise known as "Ogogoro" in now prohibited in the state Dr. DayoAdeyanju, the Commissioner for Health, said this at the weekend, while addressing journalists, in Akure, the capital city. ?
He ?said the ministry had reviewed strategies and embarked on sensitisation to let people know that locally-made gin was prohibited. "We appeal to the general public to desist from drinking the gin until we are able to identify the source of contamination or find out how the methanol got into the drinks", he said. ?
He noted that until the state government got to the root of how the locally made gin was contaminated, ?production and consumption remained banned.? "Until we are able to get the source of contamination or how the methanol get into the 'Ogogoro', it would remain banned in the entire state, not even only in Irele. "?We don't know the extent of the contamination. We just need this sacrifice now, so that Ondo State would be free from this deadly disease,"Adeyanju said.
?He disclosed that about thirty-three persons were officially affected by the sudden outbreak of the strange ailment, adding that ten people were still receiving treatment in a hospital. ? He added that two of them had already regained their sight, and are back to their respective homes. ??
Adeyanju noted that toxicology test had already shown, through symptoms from victims of the sudden outbreak, that they were suffering from a ?methanol contamination.
"The five samples sent to the NAFDAC laboratory in Lagos revealed to us that it contained heavy concentration of methanol as high as 16.3 percent. "This actually confirmed what we have been thinking, and that we have been dealing with methanol poison," he said.
The health commissioner, however, affirmed that the state government was already putting modalities in place and synergiseing with the National Agency for Food, Drug Administration and Control (NAFDAC) and the National Orientation Agency (NOA) to sensitise members of the public on the dangers of consuming such drinks. ??