Osun Govt Moves To Stop Free Feeding Of School Children, Same Program APC Touted In Its Campaign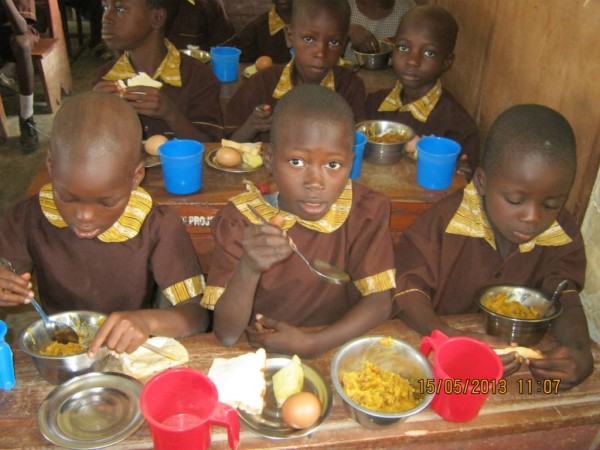 Estimated Reading Time: <1
by Deji Abiodun
Governor Rauf Aregbesola of Osun state, has set up a nine-member committee to review the free feeding of primary school pupils, free health programme for children and the elderly, in the state.
The soon to be ruling All Progressives Congress, APC, touted the free feeding of school children during its campaign and promised it will be replicated at the national level.
The Osun committee is made up of permanent secretaries in the state and a level 17 officer, who is a director.
After the review exercise, parents may be asked to pay a token to support the government or it may be cancelled.
This new development may not be unconnected with the government's plans to save some money for payment of salaries of civil servants and to carry out developmental projects in the state.
It is said that the state government has not been able to pay workers salaries in the past 6 months, a development it blames on dwindling allocation from the Federal Government.
It would be recalled that the Deputy Governor, Titi Laoye-Tomori, said the "school feeding meals cost government of the State of Osun N3.6bn annually."
The Osun Elementary School Feeding and Health Programme now known as O-MEALS is the one of the few surviving school meal programmes in the country.
It was formerly known as the Home Grown School Feeding and Health Programme (HGSFP) . This has now been restructured and enhanced by the administration of the State of Osun, to reach a larger number of students (254,000) and to empower over 3000 community caterers.