Jonathan, Buhari Hold Closed-door Meeting As President Schedules Tour of Aso Rock For President-elect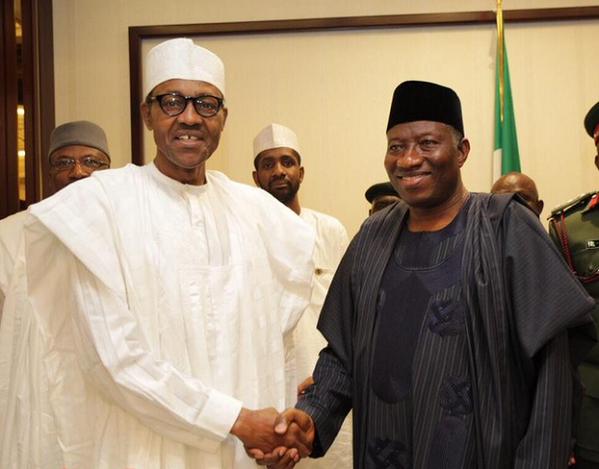 by Musa Abdullahi
For the third time in a month, President-elect Muhammadu Buhari and President Goodluck Jonathan have had a private meeting at the presidential villa, Abuja.
Speaking after the meeting, President Jonathan told journalists who sought to know what they discussed that a date would be scheduled to take Mr. Buhari on a familiarisation tour of the Aso Rock presidential villa.
"We will take a date when the president will come and I will show him round the state house but today is not for that. Today is to continue with our conversation. We don't need to worry the President," he said.
Asked how fruitful their conversion was, the president said "You can see that we are smiling, it was a fruitful one".
He said the discussions were "in the interest of the country".
Asked to comment on the meeting, Mr. Buhari said "The president had said it all".
The meeting is in continuation of ongoing arrangements between the outgoing government and the incoming government for a smooth transition as well as the inauguration.
PREMIUM TIMES reports that President Goodluck Jonathan has proposed a tour of the presidential villa for President-elect Muhammadu Buhari.
The two leaders met Friday behind closed-doors. Mr. Buhari arrived the villa at about 3p.m. Friday.
Photo Credit: Adebola Williams