S-East, S-South Regions Call For Nigeria's Restructuring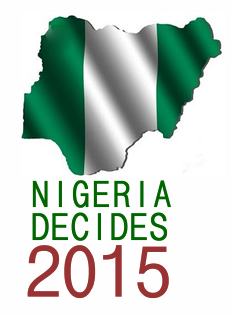 The Lower Niger Congress, LNC, made up of people of the South-East and South-South geo-political regions, has called for the restructuring of the country to allow each region feel equal with other regions in the country and to control their resources for the betterment of their people.
Vanguard Newspaper reports that the group insisted that the outcome of the just concluded general elections was a conspiracy by the South-West and the Northern regions to sustain a master/slave relationship between and among the federating units.
Spokesman of the group, Mr Tony Nnadi, who addressed newsmen in Lagos on the just concluded general elections, that said the 75 million people who make up the Lower Niger, will decide whether they want to remain in the Nigeria federation and under what constitution such relationship will be.
Nnadi said that the celebrated democracy in Nigeria has left a deeply fractured nation where the ethnic nationalities that make up the Lower Niger region are treated as conquered people, who have lost their power to participate in the Nigerian state as equal pruners.
Nnadi said the brazen manner in which the Independent National Electoral Commission, INEC, treated the Electoral Act with disdain, the flagrant abuse of voting in the North, the manipulation of the card reader scheme were all done to weaken the voting strength of the Lower Niger region while the North was given unfair advantage in the electoral contest.
He added that the Lower Niger Congress was planning a self determination referendum in the region comprising of the South-South and South-East zones.
Meanwhile, President of LNC, Elder Fred Agbeyegbe, said: "Even though many disputations around our constitutional foundation remain unattended to and particularly without any hope of federalism being ushered into Nigeria, Nigeria has, once again, had an election, which the international community with their so-called interest in the workings of democracy, have, from reports submitted by their appointed observers, adjudged peaceful, free and fair.
"We are, nevertheless, compelled to observe that, even if the rest of the world cannot see through the facade of a penchant for democracy, we, the ethnic nationalities, minorities, owners of the resources, victims of and for whose sake the Nigerian brand of democracy was wrought, are aware that their commercial interests in a peaceful Nigeria, overrides any pretended interest in democracy.
"Why else should the European Union and the United States of America, the citadels of the principles of equality, equity, fairness and justice, accept rules of democracy couched from a slavery-enacting document like the 1999 Nigerian Constitution imposed by one group in Nigeria over all else who had no participation in its making and from whence comes the Nigerian notion of democracy, considering that the Constitution is the instrument mandating the elections they came to Nigeria to observe?
"Perhaps it is better left to posterity to ponder Foreign Secretary Kerry's goading to quick elections in Nigeria in the same 2015, in which, based upon knowledge that so many ethnicities are entrapped in its slavery, some other Americans predicted that 2015 would usher in the death of Nigeria as a nation state. For our part, the writing is now on all walls, that it is time that those of us entrapped in the Lower Niger, the area more at the receiving end of Nigeria's feudalistic system driven by the 1999 Constitution, should, soonest, examine our obviously un-abating status of ''slaves."