Concerned For Their Dear Lives! Rivers Election Tribunal Moves Sitting To Abuja; Adamawa And Borno Tribunal Tag Along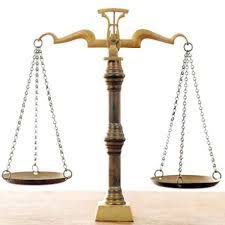 Estimated Reading Time: <1
By Chris Nomjov
The Election Petition Tribunal in Rivers state has moved it's sittings to the Federal Capital Territory, Abuja, for security reasons.
The relocation of sitting was contained in a statement issued and signed by Mrs Deborah Musa, the Secretary of the tribunal, on Wednesday in Abuja.
The statement said that the relocation was approved by the President of the Court of Appeal, Justice Zainab Bulkachuwa.
Also, the statement added that Justice Ishaq Bello, the acting Chief Judge of the FCT High Court, had  approved the FCT High Court, Apo, as the secretariat and trial court for the tribunal.
In a related development, the Election Petition Tribunals of Adamawa and Borno States have also announced their plans to relocate sittings to Abuja, as well.