'Buhari Will Reduce Fuel Price To N40 Per Litre' – Former Petroleum Minister, Tam David-West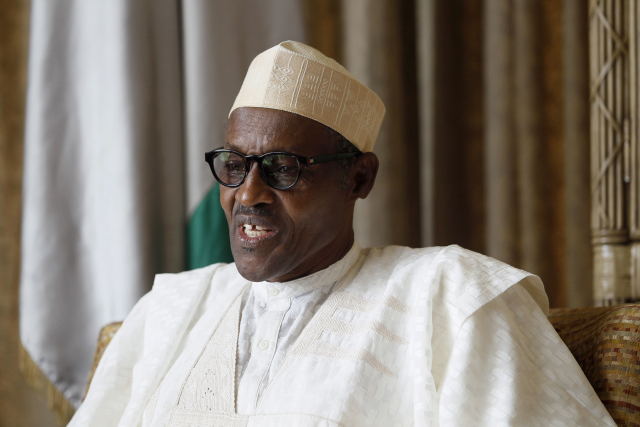 President-elect Muhammadu Buhari will reduce the pump price of fuel from N87 to N40, when sworn into power, come May 29th, 2015. This is the projection of elder statesman, Prof. Tam David-west.
The former Minister of Petroleum and Energy, stated that petrol price will drop sharply from the current N87 to about N40 per litre. "The president-elect, Gen. Mohammed Buhari, will reduce the fuel pump price to N40 per litre."
"I want to assure you that by the time he takes over, petrol will be dispensed at N40 per litre. This is possible and he has the credibility to make it work," he told Vanguard in a telephone interview.
"The major assignment of the president-elect when he is eventually inaugurated is to restore confidence to the industry," said David-West, who was federal minister of petroleum and energy from 1984-1985, when General Muhammadu Buhari was head of state.
He noted that Buhari was familiar with the petroleum industry, being a former Federal Commissioner (position now called Minister) for Petroleum and Natural Resources himself and a former chairman of the Nigerian National Petroleum Corporation (NNPC). He couples this experience with integrity and respect for democratic principles, according to David-West.
"As military head of state, he dealt with the Federal Executive Council with the tenets of democracy. Buhari will build new refineries to make petroleum products available for the masses. No responsible government will allow the masses to suffer.
"He will strengthen the refineries within a year. It is possible as we won't spend any amount in setting up a green field refinery.
"We already have a blueprint as we shall use what we have to get what we want," he added.
Commenting on Buhari's stance on fuel subsidy, David-West stated that on many occasions, the president–elect had disclosed that the subsidy initiative is a fraud which has distorted the progress expected in the sector. He added that on countless occasions, he had argued that the country is forced to pay for scam carried out by oil cartel. This, he noted has been inhibiting efforts to properly carry-out the Turn Around Maintenance (TAM) for the refineries.
The manifestation of such projections would come as exciting news to Nigerians, who would gladly welcome a reduction in the pump price of a commodity, that has multiplier effect on all goods and services in the country.
In would be recalled, President Goodluck Jonathan's administration had, in January 2015, announced a reduction in the field price from N97 to N87 per litre. However, some Nigerians still feel, it should be lower, given that the price of the product, in likewise oil producing countries.