Niger State Governor-Elect, Sani-Bello Says 2015 Elections Has Restored Voters' Power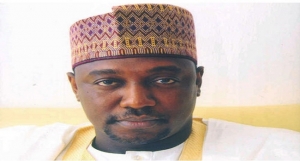 Estimated Reading Time: <1
The Governor-Elect of Niger State, Mr Abubakar Sani-Bello, on Monday noted that the outcome of the 2015 general elections has built confidence in the electoral system.
He added that the power to vote in and out of office has been restored to the masses. Sani Bello, the governorship candidate of the All Progressive Congress (APC), defeated his major contender Mr Umar Nasko of the Peoples Democratic Party (PDP) in a stiffly contested election.
The Governor-Elect, also said that the confidence restored into the electoral process would make those elected into offices to be serious with their duties knowing that they could be voted out should they fail to perform.
Addressing journalists after the announcement of the results, the Governor-Elect commended INEC for making the votes count, insisting that "this will make those elected into office be more responsible".
Over one million registered voters participated in the elections across 25 local government councils in the state.
Although, results from 30 polling units were cancelled because of irregularities including fake ballot papers.
The PDP candidate, Mr Nasko called Mr Sani-Bello to concede defeat. Nasko congratulated Sani-Bello ahead of INEC's official declaration of the state governorship election results.