Police Bar Uniformed Security Aides from Accompanying Principals on Election Day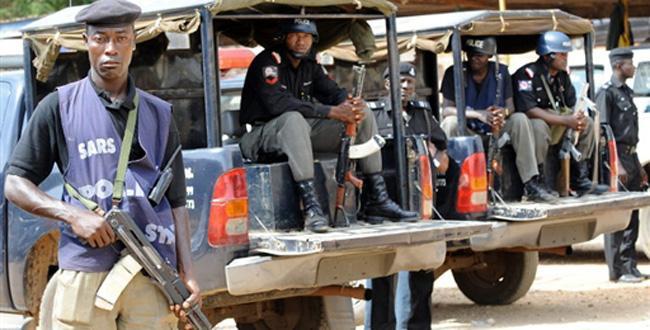 Estimated Reading Time: <1
The Inspector-General of Police, IGP Suleiman Abba, CFR, NPOM, NPM, mni has once again commended Police personnel and other law enforcement agencies that participated in the policing of the just concluded Presidential and National Assembly elections for their unparalleled professionalism displayed during the exercise. The IGP believes that these virtues of selflessness and dedication to duty contributed in no small measure to the overall success of the widely acclaimed free and fair election.
The IGP is particularly pleased with the very high level of comportment, discipline, orderliness, patience and understanding exhibited by the citizens throughout the period of the elections. Of special interest to the IGP is the huge assistance extended to the Police and other law enforcement agencies by the citizens which made the election hitch-free.
The IGP however calls for a similar level of citizens' cooperation and support for the Police and other relevant agencies in the forthcoming Gubernatorial and House of Assembly elections on 11th April, 2015. He enjoins citizens to remain calm, confident, hopeful and trusting in the ability of the Police and other relevant agencies to discharge their constitutional mandate of ensuring the safety of lives and property, and in protecting the democratic rights and freedoms of the citizens. He pledges the preparedness of the Force to consolidate and re-enact the last election security success story in other future elections.
Meanwhile, the Force has sternly warned all security details attached to political office holders to desist from accompanying their principals to polling booths and collation centres during the election. It noted that only Police personnel specifically assigned for election duties must be seen within and around the election designated places. The IGP also reiterated his earlier warning that no armed Police escort must be seen escorting politicians to the Polling units as such Policemen would be arrested and made to face stern disciplinary action.
Ag. CP EMMANUEL C. S. OJUKWU, psc
FORCE PUBLIC RELATIONS OFFICER,
FORCE HEADQUARTERS,
ABUJA