Political Lobbying Begins As 3 South-East PDP Senators To Defect To APC Over Senate Presidency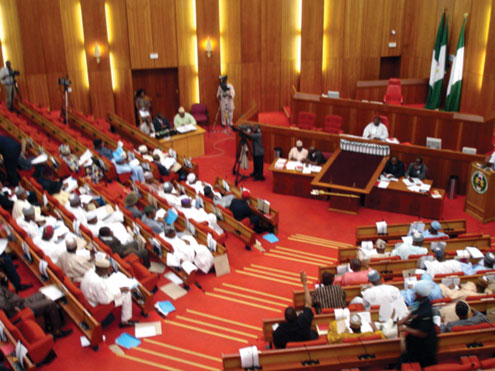 Estimated Reading Time: <1
Igbo senators are set to leave the Peoples Democratic Party (PDP) for the All Progressives Con­gress (APC) in order to stand a chance of emerging as Nigeria's senate president, according to Sun Newspaper.
The APC, which won majority Senate seats in the March 28 National Assembly polls nationwide, is set to constitute the leadership of the upper chamber.
There are also rumours that the position of the senate presidency has been reserved for the South-East by the APC leadership.
It was learnt at the weekend that three ranking PDP senators from the South-East had opened talks with top leadership of the APC.
At least, two of the sena­tors, reached out to the APC leadership via their colleague who is a senator from the North- Central zone of the country.
One of the Igbo senators, told his col­league that he would consult the national leadership of the PDP because the arrangement was that since there was no ranking senator from the South-East, at least, until now, "if he gets a positive nod from the APC leadership, the deal can be perfected on the day of inau­guration which will then allow him to clinch the desired slot."
The senator was yet to get back to his colleague as at the weekend because the APC national leadership was yet to conclude on the zon­ing arrangement for leader­ship positions in the National Assembly.
Defecting to another party, other than the one on whose platform a lawmaker was elected can only be possible after taking the oath of office on inauguration day, after the Senate president emerges.
The procedure was stipu­lated in Orders 1,2,3 and 4 and the Senate Standing Orders 2011 (as amended).
The lobbying senators are however, hopeful of securing an under­standing with the leadership of the APC, while they can defect after the composition of the new Na­tional Assembly.