#GarissaAttack: Kenya In Three Days Mourning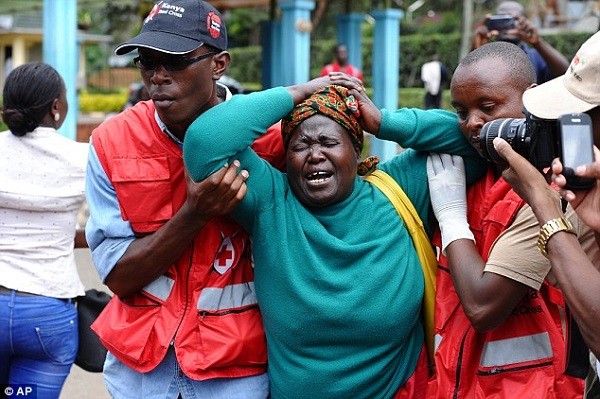 Estimated Reading Time: <1
By Chris Nomjov
East African country, Kenya began three days of national mourning Easter Sunday, to honour the almost 150 victims of the Garissa University campus massacre by Somali Islamist militant group al Shabaab, last Thursday.
Across Kenya worshippers, dedicated Easter Sunday ceremonies and prayers to the memory of the slaughtered students, many of whom were Christian. Flags were also flying at half-mast after President Uhuru Kenyatta declared the period of national mourning Saturday in a televised address from the capital Nairobi.
Kenyatta condemned the "barbaric slaughter" in his first address since the Garissa Attack, that ended on Thursday.
The leader also warned that planners and financiers of attacks like the one that took place in Garissa town are "deeply embedded in our communities".
Kenyatta said his administration would "respond in the severest ways possible" to the Garissa attack, which occurred Thursday when four gunmen entered a campus and slaughtered students. The military moved in hours later and the gunmen were killed.
"We will fight terrorism to the end," said Kenyatta. "I want you to know that our security forces are pursuing the remaining accomplices. We will bring all of them to justice … We are also in active pursuit of the mastermind (of the attack) and have placed a reward for his capture," he said.
Kenyatta urged survivors of the attack "to continue working hard in their education".
Kenyatta's nationwide address came after al-Shabaab warned of more attacks in Kenya.
The Somali terror group threatened that "Kenyan cities will run red with blood," according to the SITE intelligence monitoring group.
The Islamic militants said the attack on Garissa University attack was in retaliation for killings carried out by Kenyan troops fighting the rebels in Somalia.
"This will be a long, gruesome war of which you, the Kenyan public, are its first casualties," said the statement, issued on Shabaab-affiliated