'I'm Forever Loyal To You" VP Sambo Who Couldn't Deliver His Home State Tells Pres. Jonathan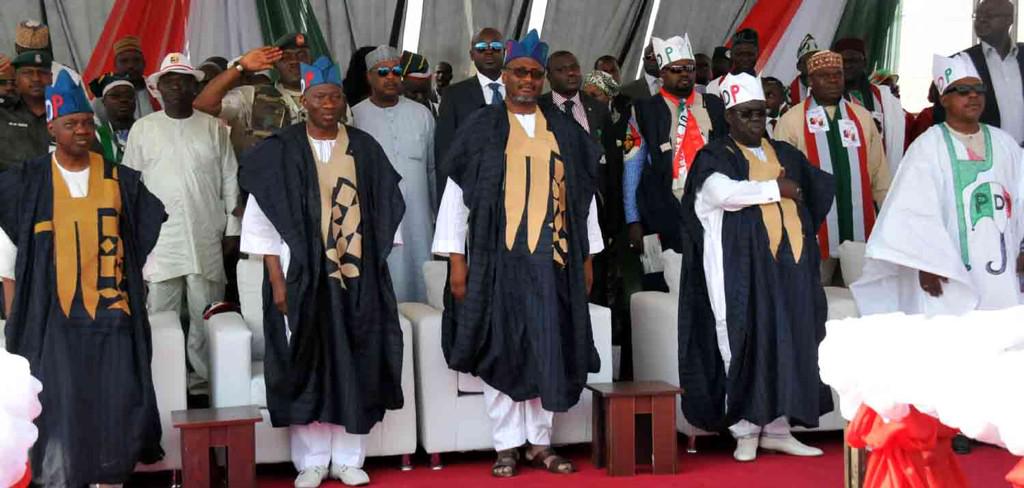 Estimated Reading Time: <1
by Musa Abdullahi
"I am for ever loyal to you and we are of the same family." says Nigeria's Vice President Namadi Sambo to President Goodluck Jonathan on Sunday in Abuja.
Sambo commended  Jonathan for his decision to accept the outcome of the election results. NewsWireNGR recalls the VP had boasted during a rally to deliver two million votes in his home state of Kaduna to Jonathan who was ousted by Muhammadu Buhari.
A Promise he failed to keep as the ruling Peoples Democratic Party, PDP lost the state to the All Progressives Congress, APC; a political calculation that analyst have blamed Jonathan for risking to fly the party's flag with Sambo of no electoral value.
Speaking when the Christian community in the Federal Capital Territory (FCT) paid President Jonathan Easter homage at the the State House, Abuja on Sunday, Sambo noted that the decision has saved the country and made it the pride of Africa.
According to him, Jonathan's name in the country will ever be in gold.
He said the President has groomed him in the past five years to PHD level while the same period would have been used by others in a conventional university to get Bsc. or Masters degree.
"I am proud to be your deputy. You are my brother and teacher forever. For the five years I have been with you, I have got PHD from you. "
Noting that Easter Sunday is a special day of resurrection of Jesus Christ, Sambo prayed for God's wisdom for the president in leading the nation.