Dieziani Alison-Madueke Pays Courtesy Visit To The General Begging For Soft Landing?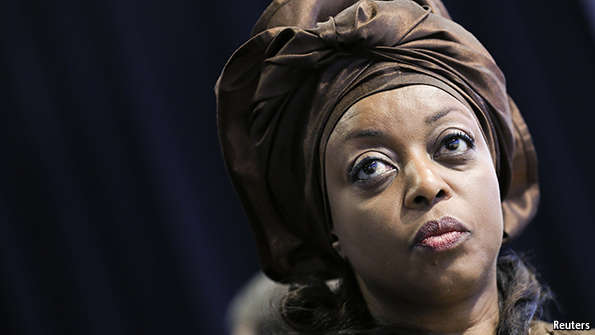 Estimated Reading Time: <1
by Zenith Oduah
When power changes hands in Nigeria, people re-align forces, since the emergence of the All Progressives Congress Candidate, General Muhammadu Buhari, the 'cabal' have all gone to pay allegiance for a soft landing..
Among them is Petroleum Minister, Deizani Alison – Madueke who earlier today is reported to have met with former head of state, Abdulsalami Abubakar whose home is now the venue for soft landing deals in GMB's govt for corrupt officials who do not want to go to Jail.
Days before the Independent National Electoral Commission, INEC, announced General Buhari winner of the polls, our source tells us that Senator Bukola Saraki had been contacted by Deizani to help reach a deal with APC leaders on her behalf.
The Nigerian National Petroleum Cooperation widely regarded as the 'four towers of corruption' in Nigeria is an institution accused of shady deals in billions, unaccountable revenues which saw the former Central Bank Governor alleging funds diverted in the tune of $20 billion.
Deziani widely reported to be the most powerful of all the Goodluck Jonathan's Ministers long denied the allegation.. The face-off led to the President asking the CBN Governor to proceed on voluntary leave.
A Nigerian twitter user, @arafone earlier posted the picture seen below where Deizani paid an unscheduled visit, all covered in hijab begging for soft landing by Buhari's administration.
NewsWireNGR recalls that N10billion was allegedly spent by Petroleum Minister on the charter of private jets..