Don't Steal Nigeria's Election As Popular Discontent With The PDP Is Rife – New York Times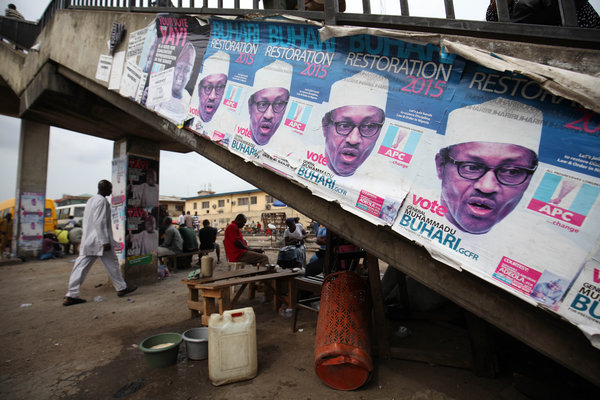 Estimated Reading Time: <1
By Jean Herskovits for nytimes
Nigeria — Nigeria's government canceled the February presidential election just days before it was to be held, postponing it until March 28. If this weekend's vote is delayed, disrupted or canceled, it will imperil the democratic future of Africa's most populous country.
This election is unlike any other in Nigerian history. President Goodluck Jonathan's Peoples Democratic Party is facing the first credible challenge to a ruling party, and he is intent on staying in power, even though popular discontent with the P.D.P. is rife.
If the election had been held as scheduled on Feb. 14, it is likely that Gen. Muhammadu Buhari of the opposition All Progressives Congress would have won. The six-week delay broke the A.P.C.'s momentum and gave the P.D.P. time to to reverse the tide. Incumbency guarantees access to the treasury and command of the security forces — the first is in play now, and the second could be during the election and its aftermath.
Nigerian politics can be murderous; Mr. Buhari has already survived one attempted assassination, an October bombing in Kaduna. And if there is another postponement, a contrived disruption on election day that leads to an unconstitutional interim arrangement, or if the election results do not appear credible, Nigeria could erupt in violence.
Although Nigerians have often been divided along ethnic, religious and regional lines, there has been a remarkable change. Until quite recently, southern Nigerians overwhelmingly supported Mr. Jonathan, a southern Christian. That view prevailed in 2011, when Mr. Buhari also ran for president. The influential Lagos press portrayed him as a dictatorial, fanatical Muslim seeking to impose Shariah on the whole country despite the fact that Christians were a majority in his cabinet when he ruled the country in the mid-1980s.
But daily life has worsened and corruption has escalated. Last year, Mr. Jonathan removed from office the respected governor of the Central Bank, Lamido Sanusi, after Mr. Sanusi announced that in one 15-month period at least $20 billion in government funds went unaccounted for. (The government recently claimed that an audit had found that "only $1.47 billion" was missing).