"APC Plotting Fake Rallies On Campaign Deadline Day To Get Us Disqualified" – PDP Lagos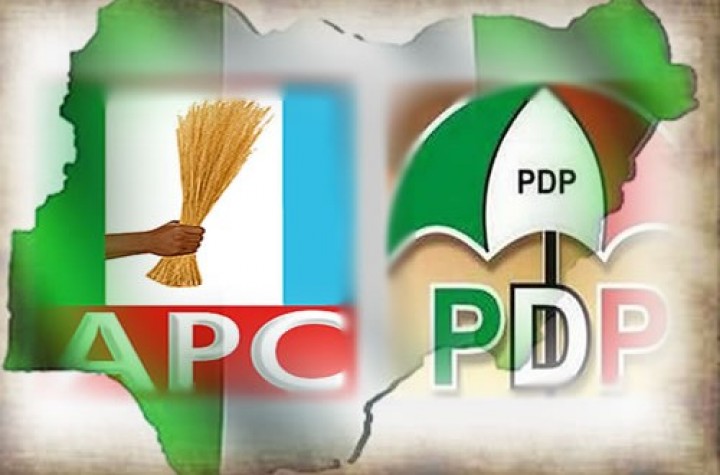 By Chris Nomjov
The Peoples Democratic Party (PDP), Lagos State chapter, claims that the All Progressives Congress (APC) is scheming a plot to get it disqualified in the March 28 presidential elections.
Taofik Gani, the party's state publicity secretary, revealed details of the alleged, in a statement on Wednesday. He said the opposition was planning to implicate the PDP in a rally that is against the electoral law on political campaigns.
"The instruction is pertinent and expedient as the party has got winds of APC's plans to use fake PDP campaign groups to hold rallies on Friday with the motive of accusing the PDP of flouting electoral guideline on deadline for campaigns," the statement read.
The party maintained that it had given clear reminders and instructions to all candidates and campaign groups in the party to ensure by latest, 12 midnight on Thursday, they had wrapped up all their campaigns and related activities
Gani assured that the party emphasized that any group on rally for the PDP after 12 midnight on Thursday did not have the approval of the party. Hence, he urged the police to arrest anyone or any group claiming to campaign on behalf of PDP.
The PDP maintained that the alleged plot is a deliberate strategy, and the party would fall for such antics meant for her to concede four house of representatives and two state house of assembly seats to non-indigenes in the state would boost its chances of re-electing President Goodluck Jonathan and taking over the state.
"Whereas the APC arrogantly deprived non-indigenes any slot in the coming elections, the PDP conceded a total of six legislative seats to the non-indigenes, thus guaranteeing the majority of the votes of non-indigenes in the state," the statement further read.