Electoral Violence: Lagos, Oyo And 19 Other States Marked As 'Hotspots'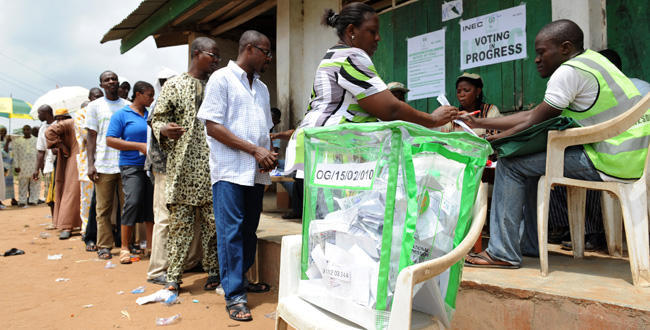 Estimated Reading Time: <1
By Chris Nomjov
Civil rights organisation, CLEEN Foundation has identified Lagos, Oyo and 19 other states in the country have as likely 'violent hotspots' and potential 'melting points' during the March 28 and April 11 elections.
This was contained in a Security Threat Assessment report by a non-governmental organisation. The report was released at a press briefing in Lagos on Thursday.
Titled, "Election security threat assessment: Towards 2015 elections," the report pointed out that Lagos, Oyo and Ekiti states could experience violence during the elections due to the bloodshed and violence recorded in some political rallies which had held in the South-West region.
It also said the possible threats of violence could be heightened in the named states because South-West votes would be crucial in deciding the winner of the presidential election.
In the same vein, the report noted that the battle against Boko Haram insurgency in the North-East would define the general elections in the northern region.
In the report, the 21 states identified as violent hotspots were labelled 'red' to indicate their high degree as 'violent hotspots', while the 15 remaining states and the Federal Capital Territory, Abuja, were identified with 'amber' and 'green' marks to indicate their low degrees of likely violence during the election.
Aside from Lagos, Oyo and Ekiti, the other states identified as hotspots are Adamawa, Borno, Yobe, Taraba, Bauchi, Gombe (North-East); Benue, Nasarawa, Niger, Plateau (North-Central), Kaduna, Kano, Katsina (North-West); Bayelsa, Delta, Rivers (South-South); Abia and Ebonyi (South-East).
Part of the report read, "In the South West, residents have been concerned about the slow distribution of Permanent Voter Cards in the region. Politicians in the region have organised many rallies with violence and bloodshed recorded in some of them. Actors in the elections, such as the Oodua Peoples Congress, have been visible in the campaigns and in support of the Peoples Democratic Party. President (Goodluck) Jonathan has paid series of visits to traditional rulers and churches in the region while the All Progressives Congress is critical of this move by the President. The presidential polls is likely to be the most crucial elections in the zone as only the governorship positions in Lagos, Oyo and Ogun are up for contest.
"Although a half of the states in the South-South region fall outside the red colour category in this STA, Rivers State continues to ring the loudest bell when it comes to hotspots for violence as we approach the 2015 elections and all the 23 local government areas of the state are hotspots for violence. The tensed atmosphere in the state creates fear and instinctive withdrawal or avoidance of participation in the polls for many who believe that the struggle for power between the PDP and APC could escalate into violent conflict.
"Nigerian territory previously seized by Boko Haram in Northern and central Borno as well as northern Adamawa and southern Yobe have been reclaimed by the military, these areas are far from being safe for the conduct of elections. If anything, the presence of Chadian and Nigerien troops along the border communities in Borno is likely to make room for a more fierce battle with Boko Haram as the group has proclaimed allegiance to the Islamic State and ISIS has reportedly accepted this allegiance."
For the North-West region comprising Kano, Katsina, Kaduna and Sokoto states, the report noted that the complaints of mudslinging, intimation, harassment and dangerous public speeches were very frightening, adding that, "In Kaduna, the tension between the PDP and APC is very high and has occasionally resulted in violent confrontations and there are different cases of fracas between the supporters of both parties."