Defection: PDP Calls On Other APC Leaders To Follow Ikuru's 'Couragoeus' Step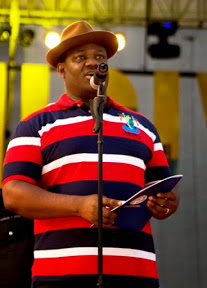 Estimated Reading Time: <1
Following the 'shocking' defection of the deputy Governor of Rivers State, Tele Ikuru, from the APC to the PDP on Sunday; The Peoples Democratic Party Presidential Campaign Organisation (PDPPCO) has expressed happiness over his return and called on other leaders of the All Progressives Congress (APC) to emulate him.
In a press release signed by Femi Fani-Kayode, director of media and publicity of the PDP campaign organisation, PDP expressed happieness in receiving Ikuru back into its family.
"We are glad to hear about the return of the deputy governor of Rivers state, Tele Ikuru, to the Peoples Democratic Party (PDP) family. This was a deeply courageous step and we welcome with open arms," the statement read.
"We encourage other key leaders of the APC to abandon the ranks of the doomed and to join the PDP. We urge them to see the light and retrace their steps in the same way that the deputy governor of Rivers state has done.
"The defection of the deputy governor at this critical time represents a deep and grievous spiritual wound on the APC. They are falling apart at the seams and they are crumbling. We agree with deputy governor that the APC are a party of rebels and anarchists and they are a party of deceit.
"With a governor like Rotimi Amaechi, we wonder why the deputy governor took so long to leave. The stench of filth and corruption that emanated from Amaechi's government must have been too much for his deputy governor to bear any longer.
"May God forgive the APC for that stench and for trying to deceive and destroy Nigeria. Others should emulate the deputy governor and take the path of honour by leaving the APC before it is too late."