INEC Recovers 1,300 Stolen PVCs In Rivers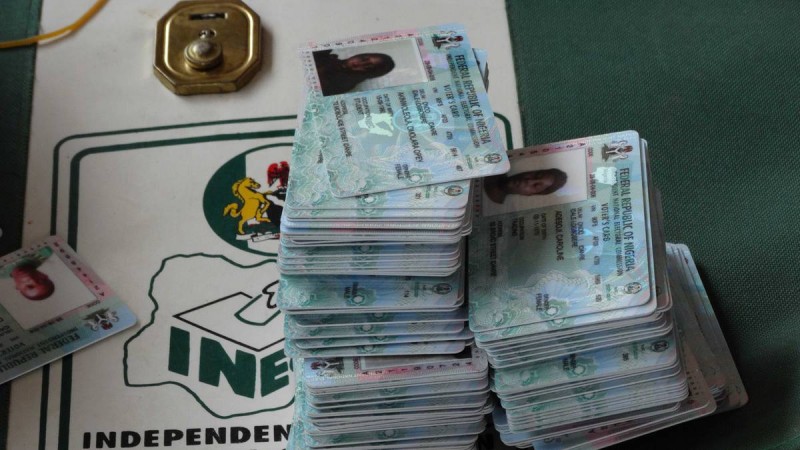 Estimated Reading Time: <1
The Rivers State Resident Electoral Commissioner, Mrs. Gesilla Khan, said on Tuesday that the Independent National Electoral Commission has recovered about 1,300 permanent voter cards allegedly stolen by unknown persons.
Khan had few weeks ago announced that about 14,000 PVCs were stolen from the state and declared that the items would be useless to those who stole them.
She disclosed this while speaking with the State Publicity Secretary of the Peoples Democratic Party, Mr. Samuel Nwanosike and the President General of the Grassroots Development Initiative, Mr. Bright Amaewhule, who were in her office during a protest by PDP members at INEC state secretariat.
The state REC said while 800 PVCs were recovered in Ahaoda East Local Government Area of the state, 500 PVCs were recovered in Gokana Local Government Areas, and disclosed that a chief in one of the communities in Opobo/Nkoro had assured that he would meet with the people and bring out some cards.
"In Ahaoda East, we have recovered about 800 permanent voter cards. In Gokana Local Government Area, we have recovered about 500 permanent voter cards. I was in Opobo/Nkoro yesterday, we complained about snatched cards when you were distributing your cards previously before I came.
"A very responsible chief of one of the communities gave us assurance that he would meet with the people and bring out those cards. It is not easy to tour your local government areas at this time, but for peace to reign, I am doing it," Khan stated.
She warned that anybody with a PVC belonging to another person would be arrested by security agents, adding that the person must disclose how he got the item.
The state REC urged the people of the state to be ready to give information to INEC, especially as it concerned PVCs and the conduct of the general election.