Simon Kolawole: Cheer Up! It Could Get Worse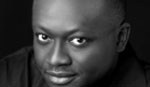 Estimated Reading Time: <1
I was but a tiny primary school boy in the late 1970s when I saw Lt. Gen. Olusegun Obasanjo, then head of state, on national TV asking Nigerians to tighten their belts. He demonstrated it with his big military belt. He was saying oil money would not flow forever, that we should go back to agriculture. He launched Operation Feed the Nation. There were radio jingles promoting the message, and I still recall the Yoruba version accompanied with the song: "Ise agbe ni'se ile wa…" ("Farming is our national occupation"). My grandfather, a full-time businessman, even started a garden at home. We proudly grew spinach, yams and tomatoes. Sadly, when I went to the village for his burial in 2013, a bungalow was sitting pretty on the extinct garden.
I'd be honest and admit that I was too young to understand what Obasanjo was saying then. How much could a primary school pupil understand about the pathologies associated with a rentier economy? Today, I can comfortably discuss the Dutch Disease, deindustrialisation, weak governance, stage-managed democracy and insurgency that are associated with many African countries that feed on natural resources. The tragedy, however, is that in 2015, we are still planning alternatives to petrodollars — over 35 years after Obasanjo started the campaign. President Shehu Shagari preached Green Revolution in the early 1980s. A core strategy of Gen. Ibrahim Babangida's structural adjustment programme (SAP) was "back to land". Here we are, still planning!
I am not going to lament this morning. I am tired of being depressed about the Nigerian situation — especially when I look at the battering the naira is currently taking, principally because there is a fall in crude oil prices. We've had four decades to plan alternatives to oil, to become an export-led economy through agriculture and industry, to be a service-dominated economy through technology and tourism. But we are still stuck. Sometimes we just don't get our policies right or there is a lack of continuity/consistency in the policy directions we pursue. And then the basic infrastructure to stimulate the growth of non-oil sectors is always lacking. Nothing could be more depressing.
But let's cheer up. We are making significant progress in agriculture and we should reasonably expect an agriculture-led industrial explosion in the next 10 years. More so, telecoms, or should I say the whole ICT sector, still has the capacity to double its current size and its contribution to the economy. Fresh INVESTMENTS are going into agriculture and industry, most notably by Alhaji Aliko Dangote, who is the biggest single investor in the Nigerian economy. Also, results recently released by telecoms giant, MTN, on its Nigerian operations show that there is still enormous capacity for growth in ICT — despite the multifarious challenges facing the sector.
Dangote recently saw his fortune grossly devalued by $10.3billion on the Forbes Rich List — mainly because of the fall of the naira — but still remains the richest African. If I were Dangote, I would not worry a bit. All you need to do is take a cursory look at Dangote's plans for sugar, rice and refinery in the country. The future of Nigeria, not just that of the Dangote Group, is indeed very bright. I am more than persuaded that the much-needed diversification of the petro-centric economy is highly achievable. We need a few more Dangotes — entrepreneurs who can spot potentials and turn government patronage into constructive INVESTMENT in the Nigerian economy.
When his 650,000-barrel a day refinery comes on stream, we will stop exporting millions of jobs. The economy could start earning billions of dollars from the export of petroleum products, not just crude oil. His plans for local production of sugar, fertiliser and rice are very, very encouraging. Now that Dangote is investing his fortune in these areas, his critics will keep quiet. When he begins to reap the reward in the years ahead, we will start complaining about "monopoly". All these opportunities are there waiting for our so-called billionaires to dive headlong into with their resources. They won't. One highly-driven man takes all the risks. He deserves the reward.
I've always maintained that if Nigerian entrepreneurs had half of Dangote's acumen and Nigeria-focused mentality, we would be far better off. I know many Nigerian billionaires who enjoy government patronage but would rather invest their wealth in South Africa, Ghana and Luxembourg. They get import duty waiver and oil blocks but they are soon seen fondling some supermodel in Milan or Las Vegas, ferrying dollars abroad in private jets. The Dangotes who look inward and invest their resources in the Nigerian economy, creating jobs and value, get battered for "monopoly". Of course, monopoly is not healthy. That is why we need more Dangotes who will be patriotic and entrepreneurial in their investment decisions.
The second area of interest, as we consider how to feed less on crude oil, is ICT. The potentials of ICT in Nigeria are very scary. If we get our act together and address the major challenges bedevilling the industry, our petro-centric problems will be addressed. Vodafone's turnover is more than the GDP of many African countries. Microsoft's revenue is more than what Nigeria makes from oil. This should propel the government to focus on resolving the issues that are slowing down the ICT sector. The services provided by telecoms companies could be woeful at times, and they need to be told in plain terms. However, they too lose money from poor services. They would rather the impediments are removed to enhance their ability to deliver quality service.
Last week, MTN Nigeria "unpacked" its figures. They are not as encouraging as they used to be. Revenue growth is dropping — and this has implications for government income and the entire value chain. As the biggest player in telecoms, MTN's health is indicative of the overall fitness of the sector. This is a company that paid taxes and levies of over N150bn to the government in 2014 — taking its total to N1.3tr since 2001 — and provides over N5 billion in revenue to the music industry through its caller ring back tunes. Its N500m spend is the biggest endorsement budget in the country. Not to talk of MTN's impact on the income of several other sectors and industries: aviation, media, advertising, hospitality and professional services, etc.
If we are really serious about diversifying the economy, we must address issues facing the ICT sector. The N30bn MTN spent on diesel in 2014 is a national embarrassment. Add that to what Airtel and Globacom spent and you have thousands of jobs and billions of naira going up in smoke. MTN complains that it is being owed over N13bn in interconnect fees by other operators, but the regulators seem powerless to do anything about it. Generally, the telecoms industry needs more incentives to accelerate its growth: for instance, a reciprocal waiver on imported telecoms equipment to lower tariffs; protection of telecoms infrastructure like security assets, and a friendlier policy environment. Prosperity for telecoms sector is prosperity for Nigeria.
I will never be tired of raising these issues. We cannot be talking about diversifying the economy all the time without deliberately going out to reduce the intake of petrodollars in our fiscal diet. Petrodollar is like animal fat that will eventually clog our economic artery — like bad cholesterol. The economy needs healthy protein that agriculture and industry can offer. I honestly thought that in the wake of the crude oil crisis, the diversification of the economy would be one of the key issues to be discussed in the 2015 elections. But, apparently, I never knew there are more important issues such as Chatham House and PVCs. Nonetheless, I refuse to give up on Nigeria. It could be worse.
And
Four other Things…
BOKO STATE
While security analysts are still debating the relationship between Boko Haram and ISIS, the Nigerian version of terrorism is getting as barbaric as it can be. The similarities are just too striking: a relentless war to establish a caliphate where "sinners" are routinely beheaded or stoned to death. The social media foray of Boko Haram is getting more sophisticated. Its videos are now coming with professionally-designed graphics and subtitles in French and Hausa. Maybe Boko Haram is getting only technical assistance from ISIS, but it does not bode well at all. We must pound these insurgents to dust. Totally.
HEZBOLLAH RIDDLE
The US has frozen the assets of Fouzi Fawaz, Mustapha Fawaz — the Lebanese owners of Abuja-based Amigo Supermarket and Wonderland — and Abdallah Tahini. They were accused of working for Hezbollah, designated a terror group by the US. In 2013, these men were arrested by Nigerian security agents after arms and ammunition, including anti-tank weapons, were found at their property in Kano. Mustapha, a big donor to Hezbollah, allegedly used surveillance cameras at Amigo Supermarket to monitor the movements of Israelis. Fouzi, on his part, allegedly recruited for Hezbollah's military. But they were freed by a Nigerian court in 2014. Nigeria!
INEC'S TEST-RUN
I am not trying to provide any ammunition to politicians, but I find it a bit curious that the Independent National Electoral Commission (INEC) only started test-running its smart card readers yesterday — a clear three weeks after the presidential elections would have held but for the controversial rescheduling. Some 225 polling units and 358 voting points across 12 wards in 12 states were used for the test-run. What were INEC's initial plans? Was it that the electoral umpire wanted to go into the elections without test-running the machines? Or it thought it was not a necessary exercise? Or what? Puzzling.
OBI AND OBIANO
Are you following the drama in Anambra? Rumours that former governor, Mr. Peter Obi, and his successor, Mr. Willy Obiano, fell apart as soon as they exchanged power baton last year may be true after all. An anti-Obi documentary, titled 'The Inconsistency of a Man', is currently running on TV, primarily deriding him for leaving APGA for PDP, but it may also serve as a good anti-Jonathan material. I understand the Anambra State Broadcasting Service (ABS) airs it six times a day, and a huge sum has been budgeted to mass produce and distribute it freely to Nigerians. Politics.
__________________________
Article written By Simon Kolawole…Email: simon.kolawole@thisdaylive.com
Disclaimer
It is the policy of NewsWireNGR not to endorse or oppose any opinion expressed by a User or Content provided by a User, Contributor, or other independent party.
Opinion pieces and contributions are the opinions of the writers only and do not represent the opinions of NewsWireNGR.