Enugu Wife Sends Daughter To Bed Before Sending Husband To Untimely Death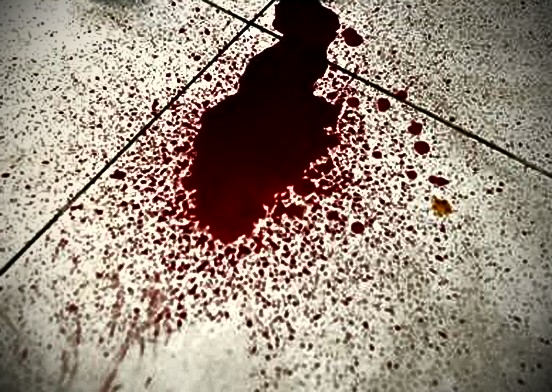 By Chris Nomjov
A housewife, in Isiuzo Local Government of Enugu State, has murdered her husband in cold blood, throwing the whole area into shock.
The development was even more shocking as the motive behind the murder has remained unknown.
The deceased, Elijah Agbo, who hails from Imirike Agu village in Udenu Local Government Area of Enugu State but resides in Isiuzo, was relaxing in the living room of his house with his wife, Grace, and daughter, Deborah, at night on the fateful day, March 5, 2015, without knowing that his end was near.
It was learnt that, around 9pm, the housewife, Grace, asked the daughter, Deborah, to go to bed.
Deborah, a 12-year-old girl, obeyed her mother and went to bed, leaving her parents alone in the living room.
But shortly after she retired to bed, Deborah heard a loud, sharp cry from her father, Elijah.
The cry was accompanied by a thud, and alarmed, Deborah rushed to the living room, where she saw her father on the floor, with blood gushing from a fresh, open wound on his head, which had been smashed in.
Grace had used a heavy stick to smash her husband's head immediately Deborah stepped out of the living room.
Elijah, the unfortunate husband, died on the spot. His body has been deposited at the general hospital in Ikem.
Police Public Relations Officer, Ebere Amaraizu, who confirmed the development, said the housewife had been arrested.
Amaraizu said the police is yet to determine why Grace murdered her husband in cold blood.
But he noted that the woman is helping the police in its investigations into the incident.