Boko Haram Kill 68 In Fresh Attacks In Borno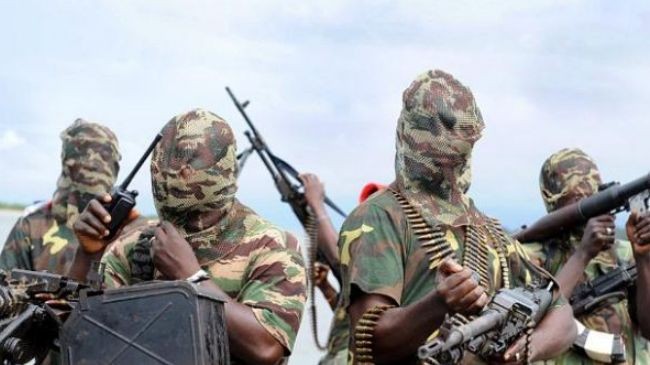 Estimated Reading Time: <1
By Chris Nomjov
Islamist fighters, Boko Haram have killed 68 people in a fresh attack on Njaba, a village in Dambua Local Government Area of Borno State.
A civilian JTF leader said that the fleeing fighters attacked the remote village between Monday and Tuesday morning and torched houses in the community.
Also, a military source said on Thursday that the Boko Haram fighters started shooting into houses in Njaba at about 5.30am on Tuesday.
The village is close to the town of Damboa and about 100 kilometres south of Maiduguri, the state capital.
"The attack was not immediately known because the village is very remote and our men couldn't access the area," the military source said.
The fighters, it was learnt killed 68 men, who were mainly teenagers and the elderly.
Boko Haram then set the entire village on fire, a fleeing villager told SaharaReporters.
A fleeing woman told SaharaReporters "more than 60 people have been killed by the insurgents, they killed all our husbands and young boys," adding that all their dead bodies littered the village.
"They came to our village at about 5.30am, during early Morning Prayer, so we started hearing heavy gunfire (then) there was pandemonium everywhere as they shot sporadically, killing anybody in sight.
"I ran into the bush since then I never seen my husband and three children. [I] came back to our village in the afternoon and saw dead bodies scattered everywhere," Fatima Abakar told SaharaReporters by phone.
A Dambua resident, Kurri Bulama, whose father was among the people killed, said he was the only son of his father. He also complained that the military had not visited the village.
"Yes, I was told that he had been killed along with more than 60 people by militants in Njaba village on Monday. But we got to know about it on Wednesday. I am so confused I don't know what to do. They burnt many houses. Many people fled the villages into the bush," Kurri Bulama said.
"As I am speaking with you, the military has not visited the village as their bodies were scattered at the Njaba village till now," he repeated.
He said there was no military presence in Njaba village since last Monday.
A senior local government official in Damboa, who declined to be named, said that most of the victims were teenagers.