'This Administration Has Created 1.4 Million Jobs In Three Years' – Okonjo-Iweala Asserts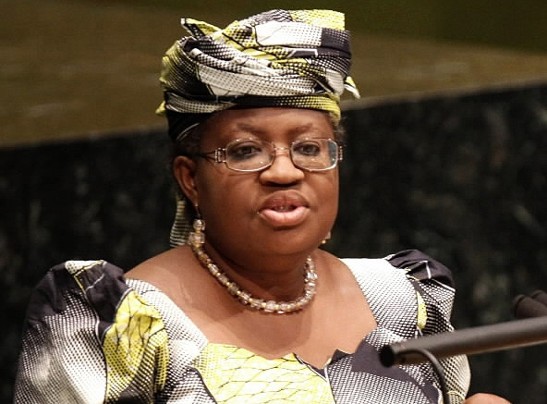 The Minister of Finance and Coordinating Minister of the Economy, Dr Ngozi Okonjo-Iweala, on Monday said the President Goodluck Jonathan-led Federal Government created 1.4 million jobs in the past three years in its bid to address unemployment in the country.
Okonjo-Iweala said this at a conversation meeting on government policies, programmes and activities organised by the National Orientation Agency (NOA) in Abuja. She, however, acknowledged that unemployment was still one of the major challenges facing the government, but that efforts were ongoing to adequately tackle the problem.
"The administration of President Goodluck Jonathan is working tirelessly to create 1.8 million jobs in each year, but we have made tremendous impact by creating 1.4 million jobs in the past three years. "This shows that we are making progress in developing the economy of the country," she said.

Okonjo-Iweala revealed that Jonathan was also making plans to create about two million jobs in the near future so as to bridge the unemployment gap, adding that the Youth Enterprise with Innovation in Nigeria (YouWin) programme had also created about 22,000 jobs so far. "It is an innovative business plan competition aimed at job creation by encouraging and supporting aspiring entrepreneurial youths in Nigeria to develop and execute business ideas," she added.
The Minister also stated that the Subsidy Reinvestment and Empowerment Programme (SURE-P) programme was also creating jobs for youths. "It is also worthy of note that the Graduate Internship Scheme of SURE-P has placed many Nigerian graduates on jobs while some of these graduates have been employed by their employers," she said.