NNPC To Import One Trillion Litres Of Fuel This Month, To Cushion Product Scarcity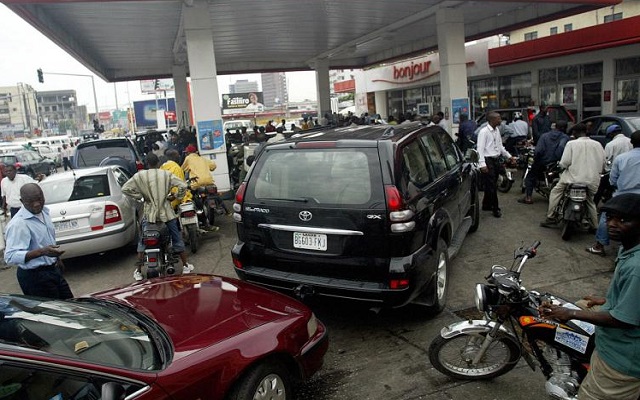 Estimated Reading Time: <1
By Chris Nomjov
In its bid to cushion the fuel scarcity that has spread across cities in Nigeria; the management of the Nigerian National Petroleum Corporation on Monday began fresh measures to halt what it described as artificially-induced petrol scarcity noticeable in some parts of the country.
To this end, the corporation said it planned to import more than one billion litres of petrol in March to address the short fall in supply
The News Agency of Nigeria reports that the Group Managing Director, NNPC, Dr Joseph Dawha, in conjunction with the Chief Executive Officers of the NNPC subsidiaries, began detailed monitoring of fuel stations in Abuja.
Others in the exercise were the Executive Secretary of the Petroleum Products Pricing and Regulatory Agency, Mr Farouk Ahmed, and the Managing Director of Pipeline Products Marketing Company, Mr Haruna Momoh,
Also in the team was the Director of Department of Petroleum Resources, Mr George Osahon.
Dawha said the exercise was to checkmate hoarding and panic buying of petrol, particularly in Abuja, Lagos and its environs.
The GMD said there was enough petrol in the nation's stock to take care of the need of motorists.
He said as the supplier of last resort, the corporation was doing everything within its mandate to alleviate the avoidable hardship caused by the situation.
The Executive Secretary, PPPRA, said the problem was more of artificial because there were enough products.
He said, "The problem we have is not really with the supply because there is enough supply .
"The PPMC has almost more than 800,000 metric tones that will be arriving in the month of March which is over a billion litres in terms of our daily consumption.
"Other marketers are also bringing in their cargo so by the end of the week, hopefully, everything will be clear.
"I think we should just encourage the people to desist from panic buying; things are going to be very okay."