Ikwerre Youths Warn INEC Against Elections In Two Local Governments In Rivers State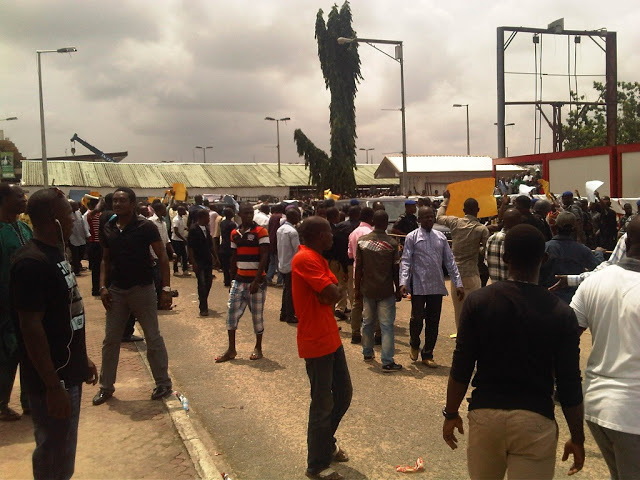 Estimated Reading Time: <1
By Chris Nomjov
Youths from the Ikwerre ethnic nationality of Rivers State,  on Monday called on the Independent National Electoral Commission to shun holding elections in Ogu-Bolo and Okrika Local Government Areas of Rivers State.
The youths, who protested at INEC state headquarters, explained that since some stakeholders in Okrika had placed a ban on political rallies in the state, it would not be necessary to hold elections in the place.
Following the attack on the All Progressives Congress governorship in Okrika, a group of stakeholders in the area had met last week and warned against the holding of any political rally in their place.
A policeman identified as Corporal Ifeanyi Okorie was killed during the attack in Okrika while several APC supporters sustained injuries.
But the protesters, who gathered at the INEC office in Port Harcourt under the aegis of Concerned Ikwerre Youths, queried the rationale for holding any election in the two local government areas.
"How can INEC conduct elections in Okrika and Ogo-Bolu when political parties have been banned from campaigning? How do people know what party or the candidates to vote for when they have not been allowed to tell the people about their programmes," Mr. Chima Dike, who is the spokesman for the group queried.
Dike, however, called on the police and other security agencies to declare the two local government areas election disaster areas.