Dr Patience Jonathan Declares General Muhammadu Buhari, "Brain Dead"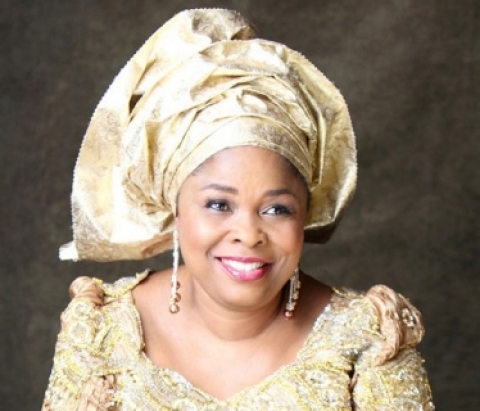 Patience Jonathan, Nigeria's first lady, has appealed to Nigerian women to vote en masse for the Peoples Democratic Party (PDP) during the forthcoming presidential election because the brain of Muhammadu Buhari, the party's opponent, is dead.
Speaking on Tuesday during the PDP women presidential campaign rally in Kogi state, she described Buhari as unfit to be the country's president. A Transcript of what she said below…
"Wetin him dey find again? Him dey drag with him pikin mate," she said in pidgin English.
"Old man wey no get brain, him brain don die pata pata."
Moved by the cheers of the crowd, the first lady sporadically sang to taunt her husband's main challenger at this month's presidential election.
"If you vote Buhari, na your prison; if you vote APC, na your wahala," she sang.
"What is change? Why did you not change things when you were there? Is it now that you want to be doing the things you weren't doing before?
"Jonathan looked at us and said women, I am giving you the position of the chief justice of this country. Okonjo-Iweala is a woman, Diezani is a woman. Seventy percent of his cabinet are women.
"He also gave us the opportunity to start enrolling for the regular combatant course at the NDA (Nigerian Defence Academy).
"He wants continuity because he has vowed to do more. He places Nigerians in his mind and if he says he will do this, he will do it. So what are we looking for? If we women of Nigeria don't appreciate Goodluck and we are looking for bus conductor, it is left for us."
"Remember that your vote is your power and it is good to vote wisely," she said. "Those of you that do not have PVC should endeavour to collect it because all these things you are doing is meaningless without PVC.
"I thank you very much the people of Kogi. This is time around I came to thank you very well. I brought some gift for you, I brought rice, I brought meat, I brought brocade. I brought many things for you. It is not for election but to thank you very well."