Adamawa Governor, Ngilari, Threatens To Sanction Local Govt. Chairs For Not Campaigning For PDP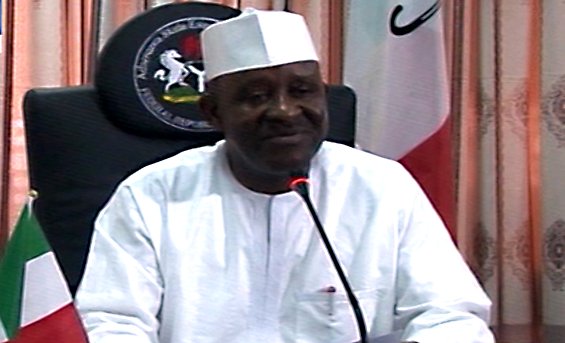 Estimated Reading Time: <1
The Adamawa State Governor, James Ngilari, has threatened to probe Local Government Chairmen in the state for alleged anti-party activities.
Mr. Ngilari made this known while reacting to an allegation by the state chairman of the Peoples Democratic Party, PDP, ?Joel Madaki, that some of the chairmen and their councillors were involved in anti-party activities by not campaigning for the party.
Mr. Madaki, who spoke before the governor at ???a party meeting? held Monday at ?the ?Government House, had called for ?sanction? against the chairmen for act of betrayal, reports PREMIUM TIMES.
Mr. Ngilari?, ?three months ago sacked the Gombi Local Government Council?,? following the defection of the chairman and most of his councillors to APC.
"We are not here to victimize anybody. As a just man I will first investigate you before taking action. So you better clear yourself," Mr. Ngilari told the council chairmen at the meeting.
Mr. Ngilari said he would not tolerate betrayal from anybody, adding that anybody who would not help PDP should quit the party before it is too late.