Court Asked To Move Against Tambuwal's APC Guber Candidacy In Sokoto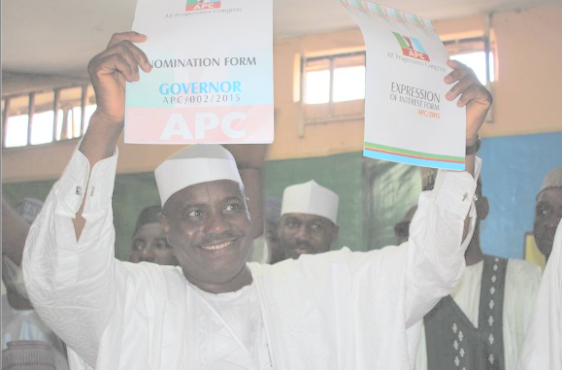 Estimated Reading Time: <1
By Chris Nomjov
A Federal High Court in Abuja, Wednesday, was asked to begin legal moves to stop Speaker of House of Representatives, Aminu Waziri Tambuwal from contesting for governorship seat of Sokoto State, as the flagbearer of the All Progressive Congress (APC).
It would be recalled that following his defection from the Peoples Democratic Party (PDP), to the APC, Hon. Tambuwal, moved swiftly to express interest to run for President; but on second thoughts, purchase the Nomination form of the APC, to run for Governor in Sokoto state. The Speaker, emerged victorious at the Party's gubernatorial primaries, held in December 2014, in Sokoto.
Two plaintiffs, Senator Umaru Dahiru and Barrister Aliyu Abubakar Sanyinna, had, through their counsel, Awa Kalu, SAN, approached the court to direct APC to withdraw the nomination of Tambuwal as its gubernatorial candidate and to hold another governorship primaries in Sokoto state.

The plaintiffs hinged their prayer on the grounds that the governorship primaries conducted by APC on December 4, 2014 did not comply with the provisions of Section 87 of the Electoral Act 2010 and the APC 2014 Guidelines? for nomination of candidates for public offices.

Joined as defendants are APC, Tambuwal and the Independent National Electoral Commission (INEC).

The plaintiffs ?argued that despite the fact that they were bonafide card-carrying members of APC, the party breached its guidelines in relation to the nomination of candidates for public office as well as other relevant provisions of the Electoral Act, 2010 (as amended).

?The plaintiffs further submitted that the screening of delegates on the day of the primaries was not done between the stipulated hours of 8am and 12 noon, and that the list of the delegates as issued by the National Secretariat of APC was not used in the conduct of the said election of December 4, 2014.

They further said that on the very day of election, members of the Sokoto State and Local Government as well as members of the State Assembly openly canvassed for votes for Tambuwal.

They also submitted that there were instances of delegates engaged in multiple voting to favour Tambuwal, and instead of just a single ballot box required at the election, 23 boxes were provided in order to perpetrate the alleged irregularities.