INEC Says It Has Achieved 75% PVC Distribution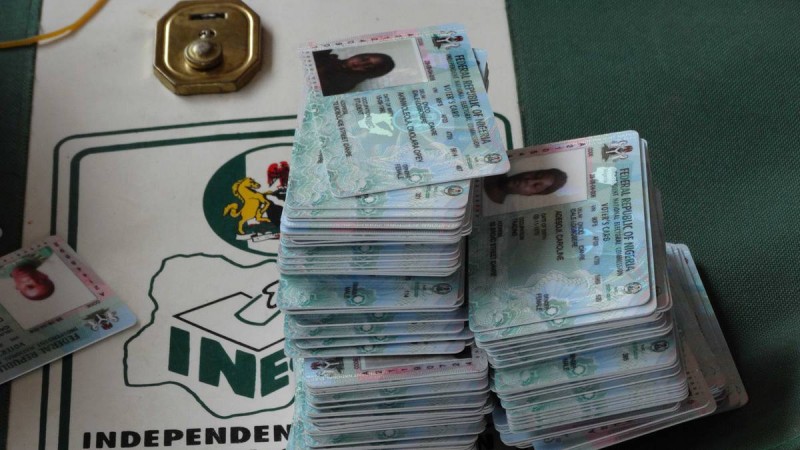 Estimated Reading Time: <1
The Independent National Electoral Commission (INEC) says it has now distributed over seventy five percent of the PVC for registered voters across the country, leaving about sixteen million voters yet to collect theirs.
This suggests that, the six-week postponement of the 2015 elections has given the Commission more boost in its quest to making sure that more Nigerians are able to participate in the polls and not disenfranchised.
The new figures released by INEC reveals that the electoral umpire has so far, given out 52.2 million PVCs out of the 68.8 million of  registered voters.
A closer look at the list released by INEC shows over 90% of voters in states like Zamfara, Nasarawa, Katsina, Jigawa, Kaduna and Gombe have collected their PVCs.
While Lagos, Rivers, Oyo and Borno states still have about 30% of voters who are yet to collect their PVCs.
PVC Distribution As At 17th February 2015
Total No of Registered Voters              68,833,476
Total No of PVCs Distributed                52,275,367
Percentage of PVCs Distributed            75.94
States.            No of Reg. Voters.    No of Cards collected by voters.
ZAMFARA       1,495,717                 1,357,531           90.76
NASARAWA   1,242,667                 1,196,583            96.29
KATSINA         2,827,943                 2,620,829           92.68
JIGAWA         1,831,276                   1,706,814            93.20
KADUNA        3,407,222                  3,133,813             91.98
GOMBE          1,120,023                    1,064,577             95.05
LAGOS            5,905,852                   3,685,322             62.40
RIVERS          2,537,590                 1,923,139                75.79
BORNO           1,934,079                 1,320,667               68.28
OYO              2,415,566                    1,569,390                64.97