Finally! Federal Government To Conduct Fresh Nigerian Immigration Service Recruitment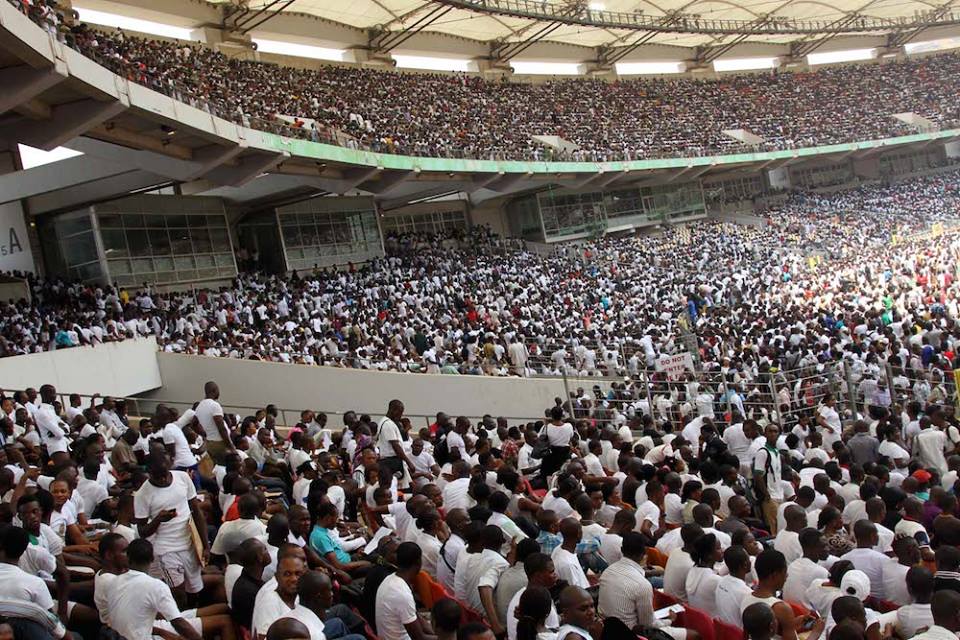 Estimated Reading Time: <1
The Federal Government has stepped up plans to conduct a fresh recruitment exercise for the Nigerian Immigration Service for 2015, following the ill-fated April 2014 exercise.
The recruitment exercise conducted last year, had over 700,000 applicants, who were levied N1,000 each and had to struggle for space in small examinations halls, while others grappled to get comfortable in stadiums across the country. Unfortunately, the haphazard arrangement of the test, led to the death of three applicants and several injuries sustained by other job seekers. Public outcry trailed the conduct of the test, and the Federal Government moved swiftly to cancel the exercise and promise automatic employment to relations of the deceased and other palliative, to the injured.
Ten months on from that promise, the Federal Government has decided to conduct a fresh recruitment, with the setting up of a presidential committee, to that regard.
Below is an official statement to the effect:
APPOINTMENT AS MEMBER/SECRETARY, PRESIDENTIAL COMMITTEE TO ASSIST ON IMMIGRATION RECRUITMENT

I write to inform you that His Excellency, the President of the Federal Republic of Nigeria, Goodluck Jonathan, GCFR, has approved the composition and mandate of the Special Presidential Committee to assist the Civil Defence, Fire Service, Immigration and Prisons Board to re-conduct the aborted recruitment into the Nigeria Immigration Service (NIS).

1. The composition of the Committee is as follows:

i. Chairman, Federal Civil Service Commission – Chairman

ii. Permanent Secretary, General Services Office (OSGF) – Member/Secretary

iii. Controller-General, Nigeria Immigration Service – Member

iv. Representative of the Head of Civil Service of the Federation – Member

v. Representative of the Commandant-General, NSCDC – Member

vi. Representative of Controller General, Nigeria Prisons Service – Member

vii. Representative of the Corp Marshal, FRSC – Member

viii. Representative of the Director-General, DSS – Member

ix. Representative of the Attorney General of the Federation – Member

x. Representative of the Federal Character Commission – Member

Representation at the meetings should not be below the rank of Deputy Director.

2. The Terms of Reference for the Committee are as follows:

i. To liaise with the Civil Defence, Fire Service, Immigration and Prisons Board to confirm the actual number of personnel to be recruited

ii. To assist the Civil Defence, Fire Service, Immigration and Prisons Board by re-advertising the recruitment into the NIS with a view to starting the recruitment process afresh

iii. To assist the Civil Defence, Fire Service, Immigration and Prisons Board by processing the applications, short listing potential candidates and conducting the necessary interviews for the purpose of the recruitment exercise.

iv. To assist the Civil Defence, Fire Service, Immigration and Prisons Board by following all relevant laws, public service rules and guidelines to determine successful applicants and announce their appointment into the NIS

v. To ensure that three family members of each deceased applicant from the aborted exercise, at least one of whom should be a female are given immediate and automatic employment in the NIS; and 

vi. To ensure that all those injured during the aborted exercise are given immediate and automatic employment in the NIS.

Anyim Pius Anyim, GCON
Secretary to the Government of the Federation

PUBLICATIONS

Recruitment Update – 31-01-2015
NOTE/DISCLAIMER

ONLY APPLICATIONS SUBMIITTED VIA THIS WEB-PORTAL WILL BE CONSIDERED FOR APPOINTMENT.

NO PAYMENT IS REQUIRED TO SUBMIT AN APPLICATION. ANY PERSON WHO SEEKS TO SUBMIT APPLICATION OR OBTAIN APPOINTMENT VIA OTHER MEANS DOES SO AT HIS/HER OWN RISK.

fresh nigerian immigration recruitment. check Monday 9, 2015 dailytrust newspaper for further details. Application linkwww.nis.fedcivilservice.gov.ng