Chibok Girls Who Escaped Boko Haram Defy Militants By Returning To School – TheGuardian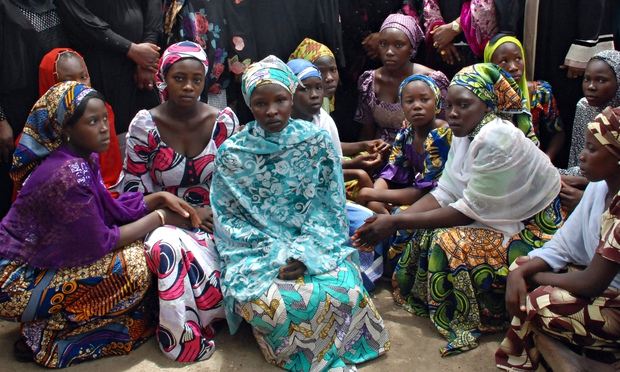 Estimated Reading Time: <1
Monica Mark reports for TheGuardian in Yola
The jihadis had warned they would shoot anyone trying to escape. But as the truck full of frightened schoolgirls sped deeper into Boko Haram territory, two sisters clasped hands and jumped off together into the night.
Now, they held hands once again as they faced another terrifying prospect: returning to school.
Asabe and Ruth evaded the fate of 219 of their classmates in the north-eastern Nigerian village of Chibok who are still in captivity.
The mass abduction last April propelled the sect into global infamy, as the missing students became an international symbol of Boko Haram's escalating war against lay education.
But, far from the limelight, 57 young women who escaped were left grasping to make sense of their new reality.
They could not shake off the fear the militants would return for them. Instead of working towards becoming doctors, teachers or artists, the former students learned to sleep in the bush to avoid potential night-time raids.
By day, they roamed for miles under the unforgiving sun so they would not be around if the men with machine guns swooped in again.
Then, late one August afternoon, a stranger showed up at Asabe and Ruth's tin-roof home offering a scholarship to study in Yola, the capital of a neighbouring state.
Acceptance would be a brazen act of defiance against Boko Haram, but the sect had repeatedly warned the students they would kill the families of those who continued schooling.
It was an opportunity as much as a risk.
"The problem was I had only one scholarship, and their father said he couldn't choose between his two daughters. Nobody could decide," the visitor recalled.
Finally she tore two leaves of paper from her notebook. On one she wrote: "Go to American University of Nigeria"; on the other: "Wait for another chance". She folded them behind her back and waited for the young women, who sat silently holding hands, to make a choice.
The stranger offering scholarships was a woman named Godiya, a slim, quietly-spoken 27-year-old whose sister had been among the kidnapped schoolgirls. Nobody had asked Godiya, who has asked for her surname not to be used, to set off on a mission that put her directly in the crosshairs of the sect whose nickname means "western education is forbidden".
But in a conflict where the state has repeatedly failed to protect civilians – leaving about 10,000 dead last year alone – she became one of an increasing number of ordinary Nigerians fighting back as best they could.
"I don't talk much about it, because if these people [Boko Haram] come back, I will be one of their first targets for helping girls to come back to school," she shrugged. "I had to take the risk. Whatever happens to me, I can say I tried."