"APC Chairman Is A Christian; DG Of Campaign Is A Christian; Running Mate Osinbajo Is A Christian" – Namadi Sambo Tells Voters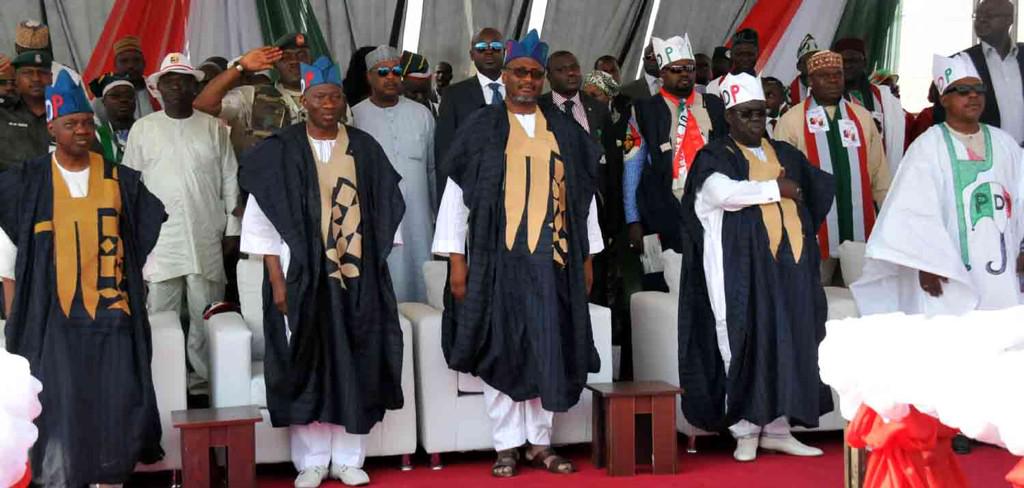 Estimated Reading Time: <1
The presidential candidate of the Peoples Democratic Party and the incumbent president, Dr Goodluck Jonathan, was in Niger State for his political campaign.
And his Vice Presidential Candidate, Namadi Sambo has been playing the religious card wooing electorates by telling them opposition All Progressive Congress, APC is led by Christians only and called on the people to vote for the PDP dominated party with only muslims.
At the Presidential campaign rally of GEJ/Sambo in Jigawa state on January 21st, 2015, in the presence of President Jonathan, Vice President Namadi Sambo is alleged to have stated the following in Hausa: "Buhari ya dauko pastor a matsayin mataimakinsa kunsan coci nawa yake dashi? Yanada coci 5000, don haka karku zabesu." The translation is – "Buhari has selected a pastor as his running mate, do you know how many churches he has? He has 5000 churches, so based on that, don't vote for them".
WATCH his latest comment