Dele Momodu Says Muhammadu Buhari Will Win The Presidential Election By A Landslide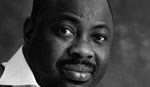 Estimated Reading Time: <1
In this interview with PREMIUM TIMES' Michael Abimboye, journalist, social critic and former presidential candidate, Dele Momodu, speaks on the coming presidential election, the Goodluck Jonathan Presidency, former President Olusegun Obasanjo and other sundry issues. Excerpts:
So you are sure of Mr. Buhari winning the election?
Oh, I have no doubt that General Buhari is set to create an upset in Nigeria's political configuration.
Despite the violence-free peace pact signed in Abuja by President Jonathan, Buhari and others, there are still cases of electoral violence. Do you see a violence-free election in February?
Oh, we can. What usually happens is that once a particular candidate is overwhelmingly popular and the mood of change permeates the entire society, it becomes difficult for people to fight because it becomes oblivious that one candidate was more popular than the other. That's what happened in 1993. Nobody fought when Chief Abiola won. People expected that there was going to be violence, but there was no violence because it was clear that Abiola was way ahead of Tofa. How will you fight when your own people are supporting your opponent?
If Buhari wins this election, it is not going to be a close election because he is going to win by a wide margin. Jonathan's supporters who think they can fight now, by that time, it would have dawn on them that even in their own village, Buhari has supporters and in situations like that who are you going to fight?
You are one of the critics of the Jonathan administration, what do you think it could have done better?
For a man with that kind of background similar to mine, he should have been president of the people. Jonathan became an elitist president and the moment you are elitist in nature, outlook in attitude, you are bound to fail. Nigeria requires a selfless leader and reduces personal comfort for overall comfort of the people. The moment you gallivant all over the world, drive special jets, go to Jerusalem with entourage of people and people are lying to you that you are the best thing that ever happened to Nigeria, what nonsense.
The mistake he made was that he did not come as a leader who was ready to serve his people. You look at their budget in a year they are budgeting billions for food in Aso rock. If the president is ready to downgrade his personal lifestyle, you will see that people will follow him.
The key element of leadership is trust. If you are coming to Lagos, you lock down everywhere; you cannot be a man of the people, you cannot see anything and that is why the Benin-Ore road they are making noise about is still useless. They have repaired some parts of it but did not do it all the way to Sagamu. Jonathan does not see all these because when he moves, they shield him.
Look at the Lagos-Ibadan Expressway, the most important road linking the heartbeat of Nigeria to the rest of Nigeria. The PDP has not been able to complete it in the last 16 years. There is headway in the railway, looking at Sijuade and the rest, but the government must be more serious than ambitious. If you just want to do one rail from Lagos to Kano then make it the best quality. When are we going to start doing quality projects?
Look at the international airport, the first point of contact with foreigners. I will expect the renovations that they are shouting about. I do not know how much it cost but the airport is one of the worst in the world today and that is why I took some pictures to show the world.
If I were in his shoes I would have merged all the universities so that it will reduce the overhead cost. In those days, University of Ife started from University of Ibadan. The Adeyemi College of Education was in Ondo but under University of Ife. If that is done we will have a single vice chancellor manage them well and standardize them.
I was made to know education is the bedrock of any great nation. Any nation where you do not make education as priority, you are going to have glorified illiterate. If we switch to economy, to create jobs is not difficult. It is for you to reduce cost of running government. If you reduce cost of running government you will be able to use money for the health of the nation. He should approach the National Assembly and tell them he is reducing the cost of running the government by 25 per cent or 50 per cent. If the National Assembly sees that he has reduced the cost by 25 per cent and plead with them to reduce the cost and they say no, then we will now take them to the court of the public. But when they see you are living lavishly, you cannot tell others not to do so.
The cost of running the Federal Government is outrageous. Imagine Nigeria wanting to go and borrow $1billion to fight Boko Haram. If corruption is reduced you will see that Nigeria will be top all around the world because we are the most brilliant people in the world. If it is seen that we have a good president, people will come back home to be among the best in the world. I interacted with them – our military as far back as 2001 in Sierra Leone, later in Liberia. As a matter of fact, Nigerian military was controlling 10 out of 15 states in Liberia. They were well equipped, motivated, well protected. Until that is done we are going to continue having the security situation. Our secret service has been politicized. I have never seen where FBI, CIA……..They should be well equipped so that they can carry out their job of spying, which is one of the important jobs in a country. That is why in France when the enemy strikes before 24 hours, they are tracked. Our men can do it but everything in this country has been politicized. We now have to choose based on ethnicity. Nigeria has brilliant people who can lead this country.