NewsWireNGR Presents '5 Nigerian Artistes Who Staged Huge Comebacks after Major Setbacks'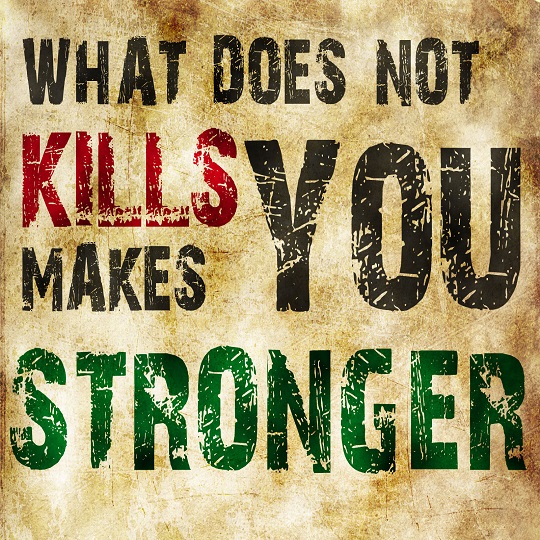 In this short piece, we examine how some Nigerian music artistes have been able to weather the storm and thrive despite career-threatening difficulties, issues or scandals. In alphabetical order, here are some Nigerian artistes who have managed to stand tall no matter the challenges which they have faced:
Bracket
Nigerian pop duo, Bracket was initially a trio before the rapper in the group, Bistop left. What really transpired between the young men that led to the departure of Bistop is still sketchy till date. It is however clear that the group became even stronger when it was remaining just Smash and Vast. Prior to departure of one Bistop, Bracket had just one hit single, Happy Day which was more celebrated in the South Eastern part of the country. They weren't a force to reckon with across the country exactly but were just seen as emerging talents.
With the release of Yori Yori after the break away of one of the members, Bracket became a household name in the Nigerian music industry. They kept on impressing track after track and went on to release two great albums as a duo.
As if that was not enough, one member of the duo, Vast was diagnosed of a certain blood cancer Lymphoma in January, 2013. After about eight months of treatment, he returned to the country full of life and everything seems to be in place for the duo who have since staged a comeback after the unavoidable break from music as a result of Vast's health.
Brymo Olawale
Brymo's got one of the most powerful voices in the Nigerian music industry. He is one of the very few exceptionally talented artistes but he is largely underrated. He was signed to Chocolate City but left the label in 2013 in controversial circumstances.  That separation from the label had left many music aficionados wondering how the 'Son of a Carpenter' will cope independently. Surprisingly, it has been a far better Brymo than we all expected. Independence has actually brought out the juice from this amazing and unique artiste. Since his divorce from the label, he has been able to deliver two super-classic albums; Merchants, Dealers and Slaves and then, Tabula rasa in record time despite court litigations and some distractions.
Brymo has indeed upset the odds and he did that in a special way in a year most people would have expected to be one of the most challenging for the 28-year-old Lagos Chamber of Commerce and Industry ambassador.
All those who claim to be lovers of Nigerian music and have not listened to Brymo's recent albums are sleeping on a bicycle.
Chidinma Ekile
Project fame alumnus, Chidinma Ekile has got one of the most powerful voices in the African continent and is considered one of Nigeria's best female singers. She has however had her share of career-threatening scandals. The Capital Hill records singer was involved in a sex tape scandal in November, 2013. A video which showed a lady who looks so much like the petite singer having sex with a guy hit the internet and some blogs stated that it was actually the songstress in the video. Some holier than thou Nigerians took the bull by the horn and hurled verbal slurs on her via social media for allegedly making a sex tape.
She later released a statement in which she denied being the lady in the video but it was obvious that episode affected her emotionally in a very negative way but she has since moved on. She responded perfectly to the criticisms by making even greater music.
Jesse Jagz
Jesse Garba Abaga popularly known as Jesse Jagz shocked lovers of the Nigerian music scene when in June 2013 he parted ways with Chocolate City under controversial circumstances and began his own movement, Jagz Nation. The prolific producer and versatile music artiste finally got the liberty to do whichever kind of music he loved to do and there has been a great improvement in his music since his departure from the label he represented for years. He has become a revolutionary music and one of the few music stars out there who still make very conscious and unique songs.
While at Chocolate City, he released his debut album Jag of All Trades in 2010; that was his only album with the record label. The same year he left Chocolate City, he independently released his sophomore album, Jagz Nation Vol 1. Thy Nation Come and months later, he released another album, Jagz Nation Vol 2. Royal Niger Company.
Many had thought his departure from the Audu Maikori led Chocolate City which brought him into limelight was a pretty stupid and disappointing move by Jesse Jagz. Many felt his fallout with the Chocolate City management was a setback for the multi talented artiste who has since proved them wrong by churning out quality materials.
Skales
'I am heading for the Grammy, one man army', that's a line from one of Skales' old songs. The music artiste who was formerly signed on to Empire Mates Entertainment (EME) may not be heading for a Grammy award yet but he is way closer to getting one than he ever was while with his former label. At EME, Skales was destined to live in the shadows of some of his label mates and he was never going to be the brightest of stars right there. When his contract with EME expired in 2014 and the label chose not to renew it, many felt that was officially the end of his music career.
Well, contrary to what appeared to be popular opinion, Skales career has just begun since he signed a new deal with Baseline Music which is in partnership with his own outfit, OHK music. He appears to have finally stood with both feet in the industry with some club bangers and very popular songs. Finally, Skales debut album will be a reality soon. This is something he could not achieve in five years with EME. Skales has indeed upset the odds which stacked up against him.
—————————-
Augustine Ogwo