"Soludo Is No Saint, He Is As Corrupt" Top Tweets That Defined The Soludo Article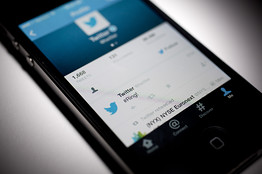 Estimated Reading Time: <1
If you missed it, Nigeria's Former Central Bank Governor, Professor Chukuwma Soludo has abruptly ended his sabbatical leave with this article Buhari Vs Jonathan, Beyond the Election.
Nigerians in their usual manner have taken to twitter analysing the article in support of against the Former CBN Boss, Cum politician.
NewsWireNGR Presents top tweets that defined the conversation..
Let's get one thing straight: Soludo is no saint. He is as corrupt as some of the people he is castigating. BUT THIS TIME, HE SPOKE TRUTH!

— Chxta of Greece (@Chxta) January 26, 2015
Soludo has said it all. He did not only say it, he backed it with hard facts. As with all other things, he will now become the next target.

— Henry Okelue (@4eyedmonk) January 26, 2015
Soludo's piece expresses much of what I expressed to both parties Lots of assumptions and little foresight going into political promises

— Tunji Andrews (@TunjiAndrews) January 26, 2015
Kudos to Soludo for changing the conversation. No more about missing certificates & a PhD that may or may not be.

— Mark Amaza (@amasonic) January 26, 2015
I am just here observing. They needed Soludo to remind them that? ok o. The prayer is whoever wins handle the mess Nigeria is in well.

— Olawole Adeolu (@adeayol) January 26, 2015
We celebrated the exit of Professor Charles Soludo's signature from our Naira notes & CBN.

— Mallam Chidi Ajuzie (@chidiajuzie) January 26, 2015
Depending on how you lean, Soludo was either speaking the truth, or being hypocrite or whatever, but unless you have counter-proof, shut it.

— #RemiForPresident (@gboukzi) January 26, 2015
I promised myself to read that Prof. Soludo's article once every week till May 29, 2015 by God's grace.

— Seen (@shegzkonnekted) January 26, 2015